A nice tan can do so much for helping skin look healthier, and if you're new to the look, or are revisiting it after a long winter, a gradual tanning lotion is the way to go because it gives you a golden glow but without the streaks.
It works because it has less of the active ingredient in it that makes your skin more tan.  Less of that means that it works more slowly and so any spots that you missed aren't noticeable right away and get covered up the next time you use the product.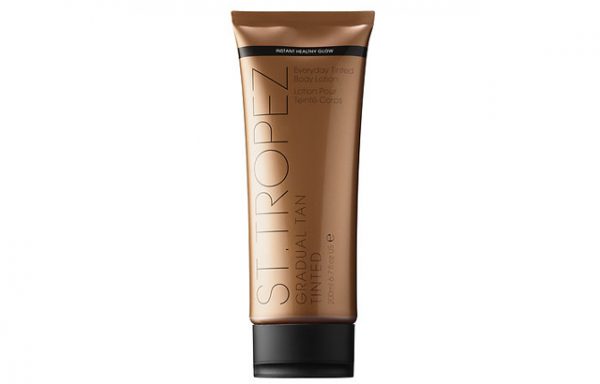 Helping even more with the look is St. Tropez's new Gradual Tan Everyday Tinted Body Lotion.  This body lotion has hydrating ingredients but also a hint of tint to help your skin look already tan, before the actual tanning begins.  I found that the self-tanner in this worked very well and within hours I could see a tan developing – pretty neat for a lotion that's supposed to offer just a gradual tan.
The tint in the body lotion is a beige shade that would work with almost any skin tone to help make skin look better. It dries to a smooth slightly satin-looking finish, and doesn't rub off on clothes, but I did notice it on the waistband of a skirt I was wearing, so it's not totally transfer-proof.  It truly works best used sparingly and on those areas of your skin that are not going to be touching clothing – most likely your legs and arms only.
$38 available at Shoppers Drug Mart & beautyboutique.ca Murale, London Drugs & londondrugs.com, Hudson's Bay & thebay.com, Uniprix and Nordstrom.