Tarte's LipSurgence Natural Lip Luster is a shimmery version of their lip stain and was launched early this spring.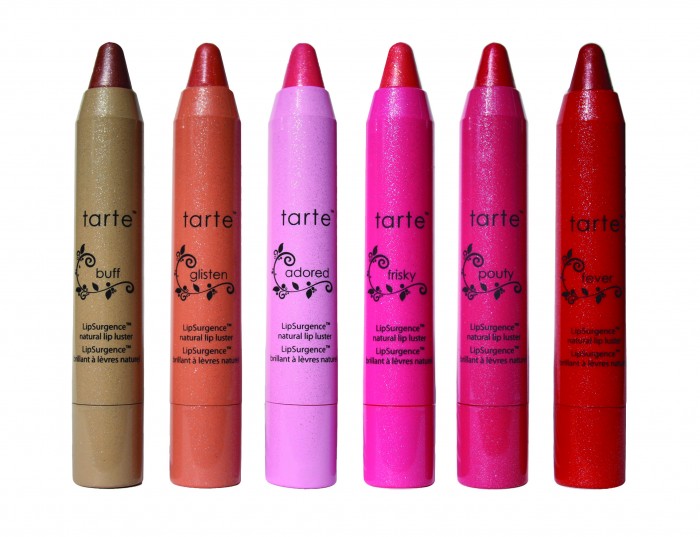 The Lip Luster is moisturizing, yet highly pigmented and has shimmer so that your lips seem to glow.
The balm-like texture means that your lips stay moisturized but because it's light weight, it looks more natural and isn't as glossy as a normal balm or gloss.  Tarte says that these increase moisture in the lips by 6000% and though I'm not sure if I would agree that my lips feel 6000% better, I do have to say that these provide extremely long-lasting moisturization.  The darker colours also provide a bit of a stain to the lips, so that even when the creaminess wears off, some of the colour and the shimmer gets left behind.
The Lip Luster is also formulated without:
– Parabens
– Sulfates
– Synthetic Fragrances
– Petrochemicals
– Phthalates
– GMOs
– Triclosan
My can't live without colour is Buff which is a bare pinky brown that's light but shimmery and makes your lips look look perfect.  I love it with a smoky eye, but I have it in my purse for everyday wear too.
And these beat some of the other lip crayons out there because they actually twist up instead of needing to be sharpened.  That means that you'll never be without your favourite colour just because you left your sharpener at home.
Pick yours up at the Tarte counter at Sephora.
.