Every year there are amazing gift sets, but those that I genuinely want to give to people because I know it will make them happy.
And then there are others….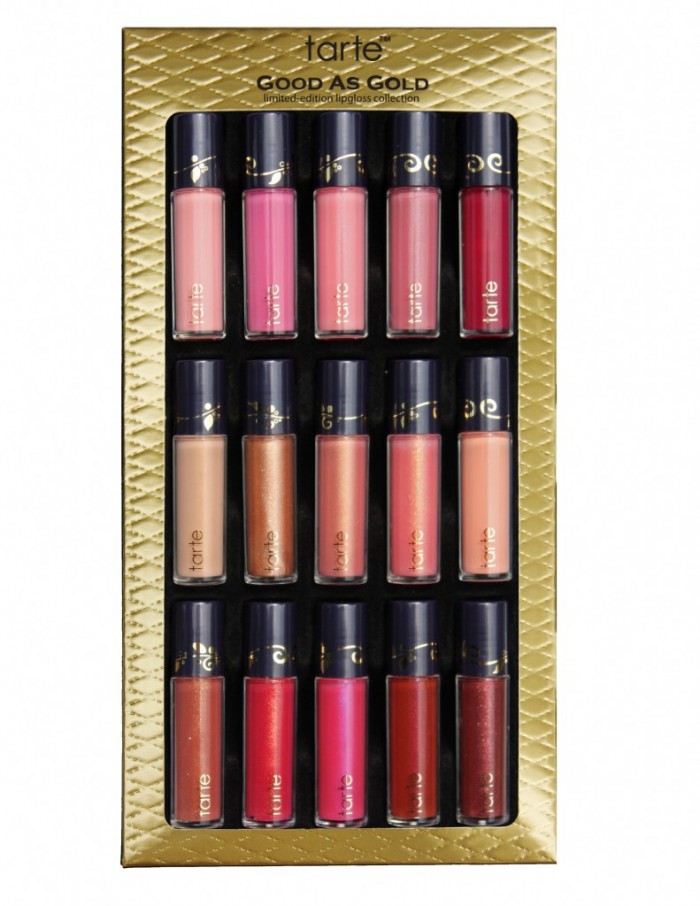 The Tarte Good as Gold Lipgloss collection is probably one of the best gift sets that you can get this year.
This is a gift set that I totally want to keep for myself, and I will because I really will go through all these lip glosses and try them all out!
It has 15 0.06 oz ipgloss in bubblegum pink, vivid pink, true pink, warm berry, deep raspberry, nude, brown sugar, soft peach, coral, whisper pink, apricot, apple red, mauve, tawny brown, and deep plum. Each can add something special to your look and totally change it up!
The glosses are very moisturizing and not at all sticky. I tend to forget that I'm even wearing them because they feel so good. The value of the glosses is over $100 but you can get them for less than $40! Trust me, this is enough gloss to last you the entire year, so it's a fantastic deal.
You can pick up this set at Sephora.