Taylor Swift is all grown up and super fashionable in July's Marie Claire! You have got to check out the images from the shoot – if I didn't know any better, I would have thought that these were from a more fashionable mag. I guess what I love about it, and what really brings it up a notch, is that there's a dark moodiness in the images. It's probably the fact that there's jewel tones going on, and lots of gray in the background.
Also, Taylor Swift doesn't seem to be her usual chirpy self. Gone are the annoying and outdated ringlets (and this is coming from a fan!), and the floral dresses. I love a good print just as much as the next person, but really it needs to be worn in moderation, so I like that there are more solids in this shoot.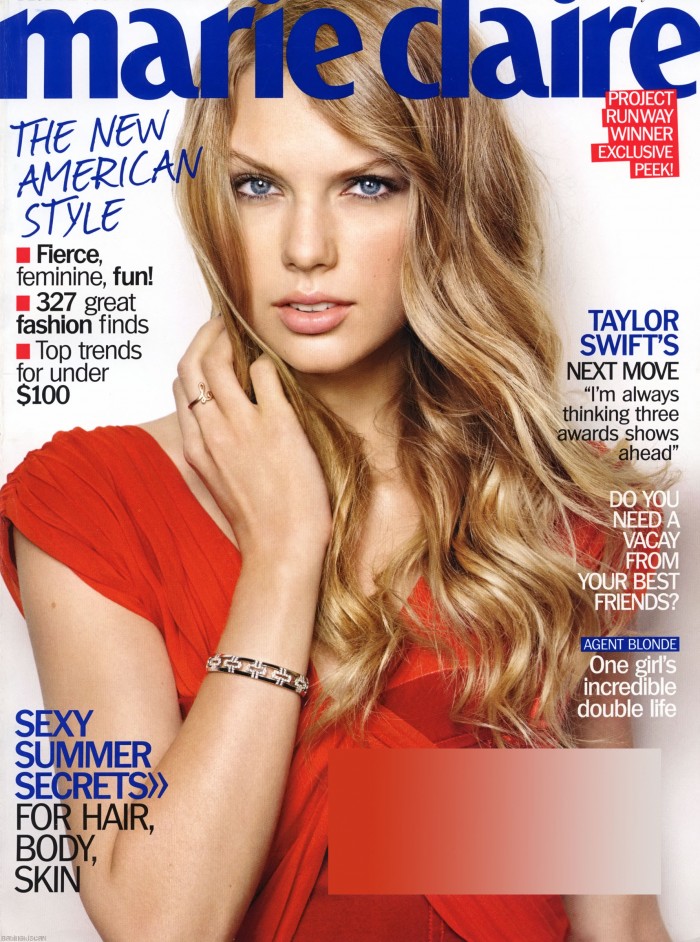 The makeup throughout just adds to the moodiness in the pictures. It forces Swift to look serious – way more than she usually is – and you know what? It actually could suit her.
Yes, this is a departure from the usual Taylor Swift but it's not a bad one at that.
Don't forget: you can click on the images below to see them larger, and some of them really are too pretty in their own dark way.