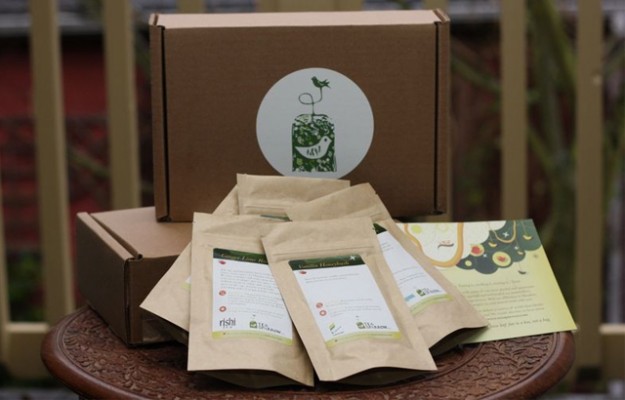 Tea is the hottest new thing, no? I know that when I was pregnant I was obsessed with Rooibos tea because it's caffeine-free and rich in antioxidants and tastes so good all by itself. Now, I've moved on to artisan-chai teas, although I find that the mix I make at home by myself is actually the best.
But I'm always trying something new, and so to satisfy all my tea needs is a new tea club: Tea Sparrow.
$20/month at Tea Sparrow gets you samples of 4 high-end loose leaf teas a month, so you can try new teas! The teas come from around the world and from different blenders – Tea Sparrow selects 2 caffeinated kinds, and 2 un-caffeinated ones, and sends them right to your door. You get 25-30 cups of tea to enjoy, and if you like any one, you're free to get more directly from the blender.
It's a new concept and perfect for those of us who are always eager to try new flavours and taste combinations.
My first Tea Sparrow delivery actually included a Rooibos tea, 2 Earl Greys (my favourite!), and a chamomile tea (I'd never had chamomile before!).
If you're interested in joining, check out TeaSparrow.com.