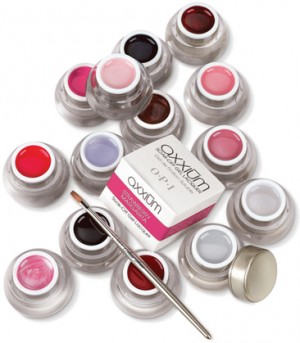 Before going on vacation this summer, I knew that I wanted to do something special to my nails. With a wedding to go to, and tons of pictures being taken everywhere, I wanted them to look perfect. The only thing was that fake nails weren't an option. They're just not my style, and I always prefer something that looks a little more natural.
So I headed down to Tips Nail Bar and got myself an Axxium by OPI manicure.
Axxium is a soak off gel manicure that takes about the same time as a regular manicure and comes off just by soaking the nails in pure acetone. It's great because there's no drilling or filing down of the nails so they never get brittle or weak. The gel is simply applied on top of the nails, and you dry them under a UV light in between coats. The top coat is totally impermeable to any liquid, and you need to give it a rough file to get it to let the acetone in.
The great thing about Axxium is that it totally looks and feels like regular nail polish. It's not overly thick and isn't hard. Your nails will still be flexible and natural looking. The polish just won't chip for at least 2 weeks, but I found that it looked perfect on me for 3 weeks. After that time, I just had so much nail growth that it didn't look great.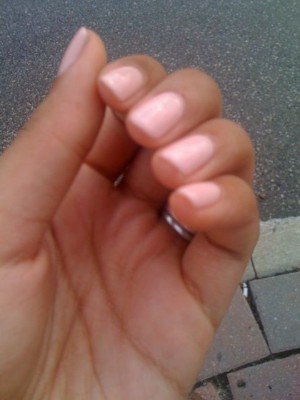 The thing is that Axxium comes in lots of standard OPI colours: Lincoln Park After Dark, Russian Navy, You Don't Know Jacques, Bubble Bath, and my personal favourite Dulce de Leche. The great thing is that you can put nail polish over the manicure, so if you have the matching shade of OPI nail polish in the same colour, that can serve as a touch up of sorts if your nails have grown out too much.
My perfect polish was a mix of Dulce de Leche, and Alpine Snow. It became a pretty nude pink colour that they named Xpose-Singh after my name! The colour was neutral enough to wear daily and to every single event. It's formal yet casual enough too. Best of all, I didn't get sick of for the 3 weeks that I had it on my nails.
It's best to get your Axxium manicure taken off properly. A soak-off is $5 at Tips Nail Bar, which means that you have no excuse to not go in and get it done. Chipping it off yourself could result in taking off the whole nail with you!
You can get your Axxium manicure at Tips Nail Bar, which is at 844 Danforth Ave. Toronto, Ontario. Call them at 416-405-8477.