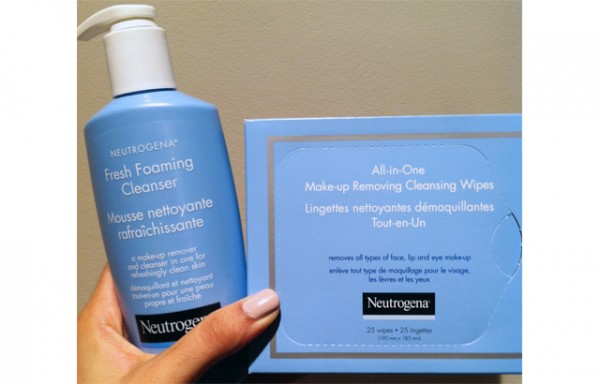 Wipes and cleansers. Believe it or not, they're not all created equal.
My go-to for taking makeup off is a combo from Neutrogena. I get the bulk of my makeup off with a Make Up Removing Cleansing Wipe, and then go in with their Fresh Foaming Cleanser which literally melts everything else away and washes off super clean.
If I'm wearing waterproof mascara, which is rare, the wipes do a great job at breaking it down before the cleanser takes it all off. The wipes can also get rid of lip stains, be it from food or from actual lip products.
If you're finding that your current cleanser isn't doing the job for you, then you need to check these two out.
Pick them up at drugstores.