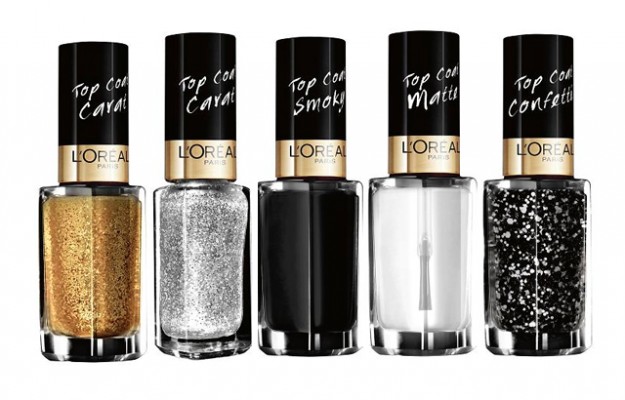 So L'Oreal Paris quietly came out with these amazing Colour Riche top coats.  They come in Carat Gold, Carat Silver, Sparklicious, Smoky and Matte.  They're in smaller bottles than the original Colour Riche nail polishes but they're limited edition, so that's probably why.
So why is the gold the best glitter top coat ever?  Because it has lots of glitter and you can really play with how you place it on your nails.  Most other glitter top coats I've tried (including those by Deborah Lipmann) usually don't have enough glitter to really make an impact on the nails.
I used the gold top coat to do an ombre effect on my nails.  I was happy with how it turned out considering it was my first try.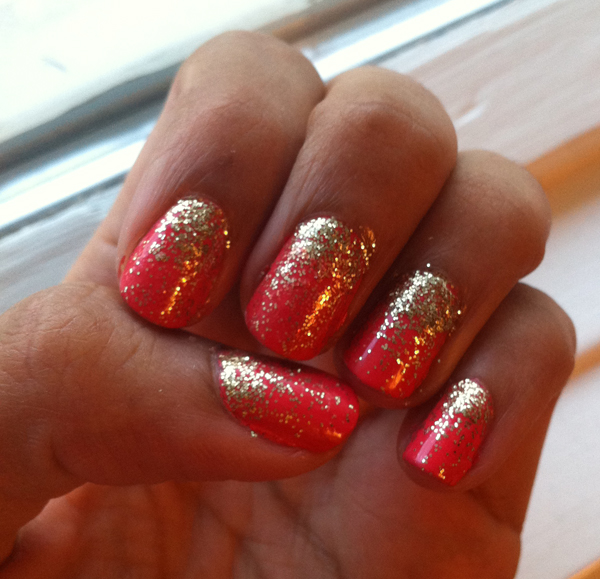 You can pick up the top coats at drugstores for $7.99.