So, I've often said that I don't use an under-eye concealer on a regular basis, but all that has changed.
Firstly, I'm still into contouring and highlighting. I've always applied a contour, but I sometimes skip out on the under-eye highlight that goes with that. I don't need a concealer to cover darkness under my eyes, but I do need something to highlight with, and that's what I've found my new favourite product for.
It's Garnier's new BB Cream Miracle Skin Perfector Eye Roll-On.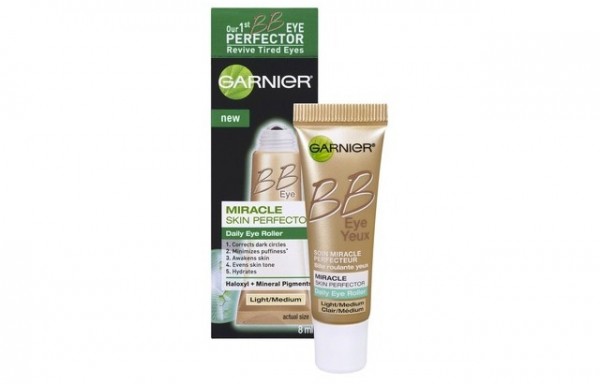 This is a light and watery, super pigmented concealer in a roll-on tube. A few small swipes give enough product to cover your whole under-eye area, blending down into your base to give you a semi-natural look. What I really love about this concealer is that it sets quickly and then stays put for the rest of the day. It lasts on my face better than my actual foundation.
If you have super dry skin or crepe-y under-eyes, then you may want to skip out on this. It tends to emphasize fine lines and if you do want to use it on dry skin, make sure you apply moisturizer and primer.
For a drugstore product, this is an amazing one – but it's not a BB cream, and it's not a Miracle Skin Perfector either. Aside from the cosmetic improvements, I haven't noticed anything long-lasting effects on my skin. It's also not at all hydrating and I'm sure that's what most people want for their under-eye area. It also claims to be refreshing, but I find that I need such a tiny amount to get coverage that I don't really use enough to get a refreshing effect on my skin.
Available at drugstores for $21.99. Kind of expensive for a teeny little eye cream, but it works better than some department store concealers, so I love it for that.