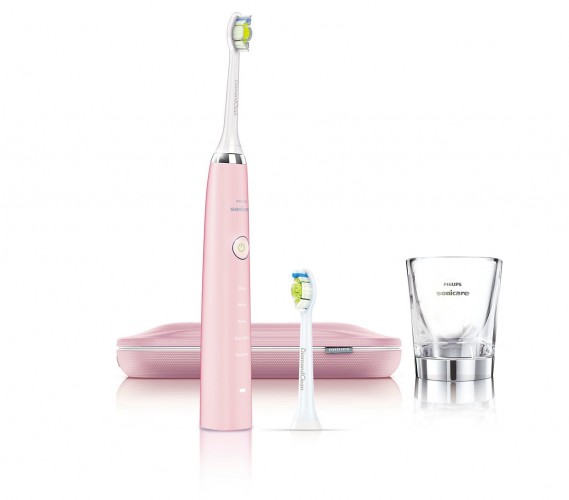 …including me!
Ok, once Halloween is over, we start thinking about great presents, and this year, I totally have found a present that almost anyone would like.  This present works for men, women, teens, grandparents, etc.
It's the Philips Sonicare Diamondclean Rechargable Sonic Toothbrush.  I've had a sonic toothbrush before, but this one is sleek and slick.  The handle has a matte finish and five modes: sensitive, gum care, polish, white, and clean.  The toothbrush is proven to remove 7x more plaque than manual brushing, and having gone back and forth between a Sonicare toothbrush and a regular one, I have to say that I can totally notice the difference.  When I regularly use a Sonicare toothbrush, I notice that my teeth are cleaner, whiter, and less prone to having build-up on them.
This holiday season, the brush comes in a pink edition, and it's normally available in black and white too.
The brush comes with a sleek looking charger, a glass cup to hold the toothbrush, a usb travel charger, and a sleek travel case, so that even on vacation you can take your Sonicare brush with you (something that I hadn't been able to do in the past).
$229 at London Drugs and Amazon.ca.