has got to be The Best of Hourglass Set and this is what to get your friend who likes high-end makeup.  This is the girl who always ends up at the Bobbi Brown or Giorgio Armani counter, or isn't scared of shilling out money for the latest high-end brand of foundation.  She's going to love Hourglass makeup but she probably hasn't heard of the brand.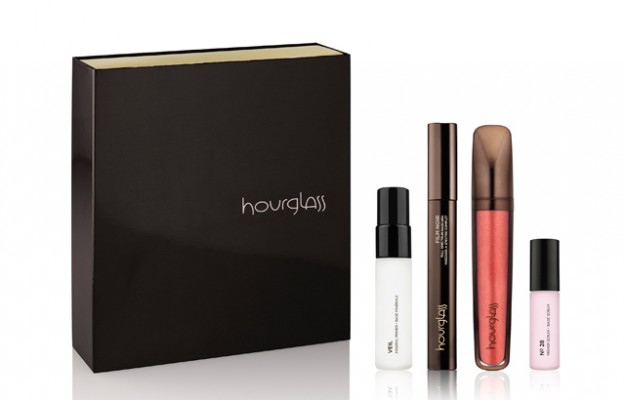 Gift her this Best of Hourglass Set which includes some of their best-sellers.
The set comes with 2 different primers, a lipgloss, but the creme de creme is a full-sized version of the Hourglass Film Noir Full Spectrum Mascara which lengthens and adds volume super easily.  It's my go-to mascara these days, and getting it with the lipgloss is worth the price of the entire kit, which incidentally happens to be $68 at Sephora.