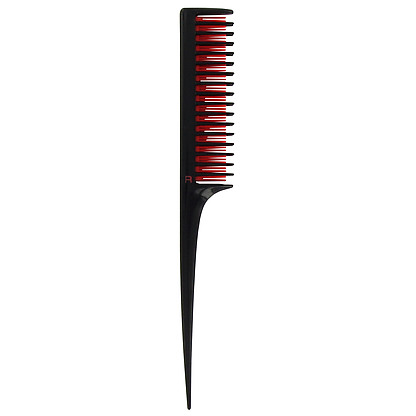 I talked last week about how I now started teasing my hair.  Expert hair stylists tell me that all you really need to do a good job is a comb, but us beginners need a bit more help than that!
I've come across the Rsession Tools teasing comb which came out earlier this year.  This comb uses the technology of a regular hair pick, and infuses the fine teeth of a comb into it.  It's quite a nifty looking device.
Thankfully, this isn't all fancy technology.  It actually works too!  The comb teases my hair without getting it all tangled, and it's so slim that I can even throw it into my bag for touch ups.
Pick it up at folica.com.