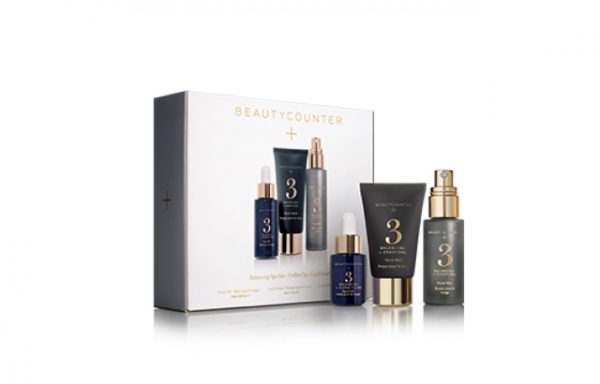 There's something about mini things that makes them infinitely appealing.  I mean, did anyone see Francesca flip out over the "miniatures" in the pharmacy in the second season of Master of None?  They are for sure collectibles and just so nice to have.
That's just part of the reason that Beautycounter's skincare trial sets are so appealing.  They package miniatures of their own three step skincare system in smaller versions of their beautiful packaging: a mask, mist, and facial oil in one neat box.  It's a great way to try skincare and see if it'll work for you, without any pressure to use up a whole bottle of something.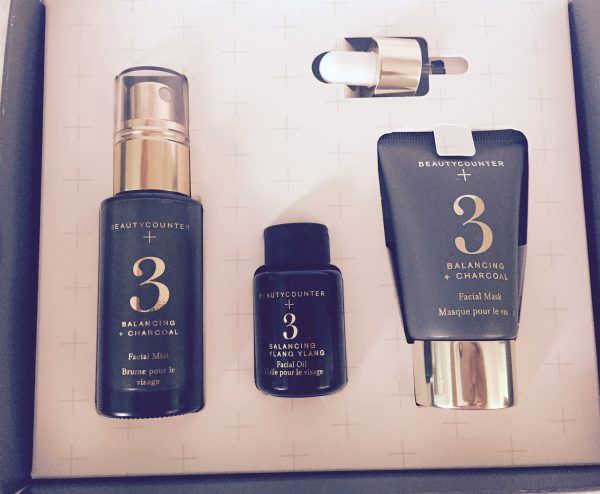 That being said, one by one, the facial mist and facial oil of the Balancing Collection I had on my counter went walking when my family came to visit me this weekend.  The mist is so fine that it's truly refreshing on your skin, and the facial oil is truly luxurious, it's not hard to see why they're appealing.  The Balancing Mask with Charcoal and Kaolin clay is a little drying, so it's best for people with oily skin, so that's why it's still on my counter – I'm the only one in my family with oily skin, so I have it.  It really sucks out impurities and makes skin smoother as you wash the charcoal away.