I got this Body Shop Hawaiian Kukui Rich Nurturing Body Cream in a holiday gift set, and I finally pulled it out to use it. Like most Body Shop body creams, this is richly scented – overwhelmingly so at first. But it's a gentle sweet floral scent that's comforting and easy to get used to.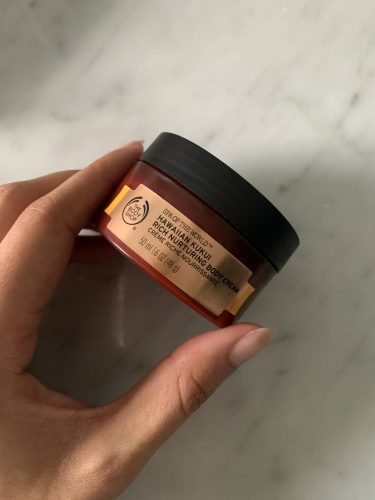 The cream is a blend of shea butter, cocoa butter, and the Kukui Oil. The result is a rich moisturizing cream that sinks into your skin and moisturizes for at least 12 hours.
You can see how thick and rich the cream is. I was happy to have this mini size, as the usual jar is 350mL and would last forever. Which isn't a bad thing, because this cream really is lovely.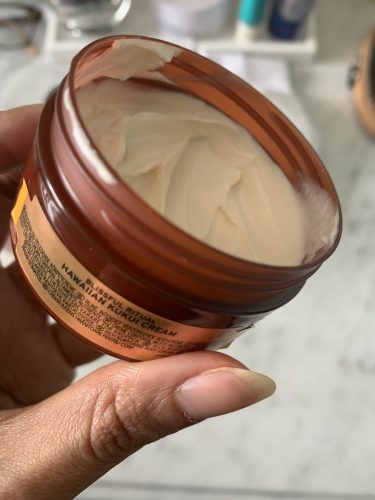 $36 for the regular size. Mini not sold separately at this time.