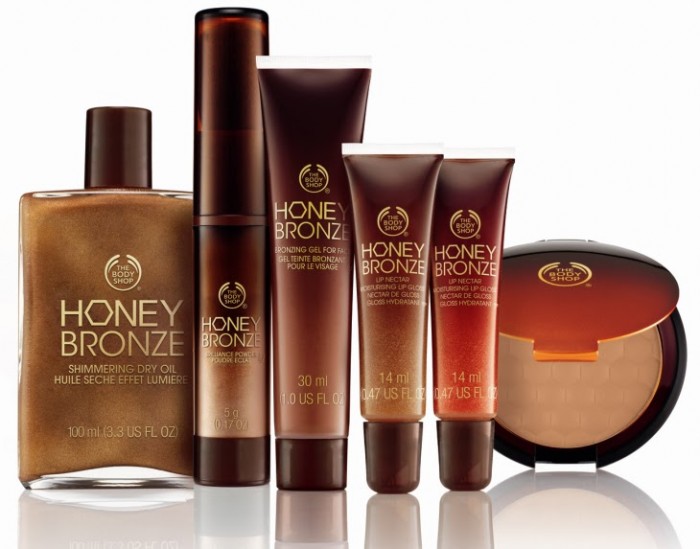 No, this isn't the most creative or original collection in the world, especially since it reminds us all so much of MAC's Naked Honey collection that came out last year!
Nevertheless, get yourself into a Body Shop location toute suite, because this collection is super pretty and has some reasonably priced must have products.
You know that I have a penchant for shimmery gold products and this line does not disappoint.
The fave product is of course the Honey Bronze dry oil which is only $14.  Because it's a dry oil, a little goes a long way, but because I use it daily and love it, that, of course, does not hold true for myself.
Also check out the face bronzer ($18.50) which is winning, because it's low on shimmer and high on actual tan pigment that makes you look like you spent your lunch hour out in the sun.  It's also available in 4 shades.
The loose powder, Honey Bronze Brilliance Powder ($22), housed in a tube that comes with a brush attached is the one with shimmer in it and thus, can be used all over the body.
Finally, check out the lip nectars which are just $10 each!
All products available at The Body Shop locations everywhere.