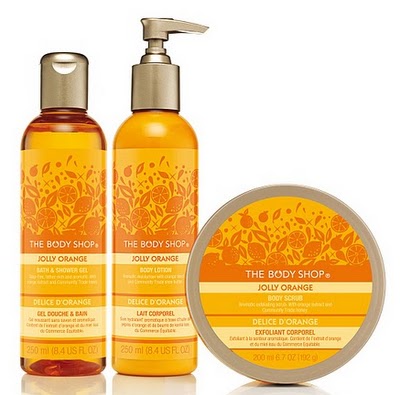 Jolly Orange is the newest Christmas scent from The Body Shop, and when I heard about it, I immediately thought about the Satsuma range!
Both Jolly Orange and Satsuma are citrus scents, and that's where the comparison stops. I find Satsuma to be a more pungent, tangy, almost sour scent that's quite strong and tart. It's completely made up of citrus notes and it's probably one of The Body Shops most iconic scents.
Jolly Orange, is a more tame version. It's orange mixed with cinnamon, and other spices and kind of reminds me of a punch. It's a warm scent, where Satsuma was cold. I found Satsuma to be immediately uplifting, and Jolly Orange is more on the calming side for me.
I like both scents, but if there's a question about whether Jolly Orange is going to topple Satsuma, I just don't think that's going to happen. Jolly Orange is nice, but it definitely doesn't take Satsuma's place. It's also not a strong scent, so if you were looking for something you could smell throughout the day, you're not going to smell it here.
If you're in The Body Shop this winter, pick up the Jolly Orange body scrub. I really enjoyed using it and it's the best scrub out this season at The Body Shop.