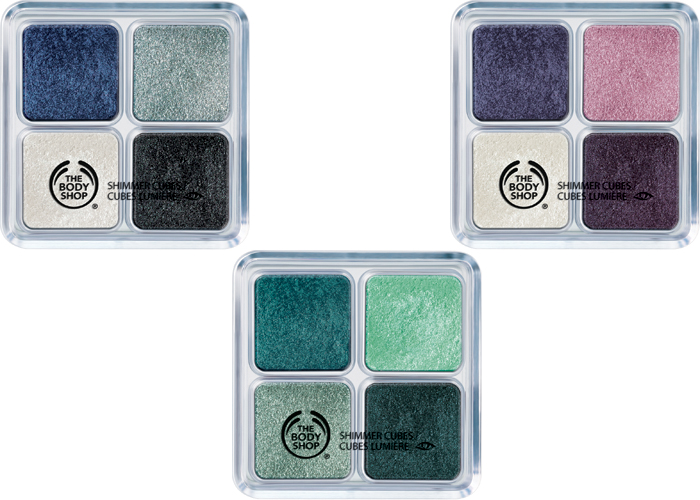 I got reintroduced to The Body Shop Shimmer Cubes because they added more colours. If you haven't checked them out, now is the time. The new Shimmer Cubes are better than ever.
I had remembered them being overly shimmery and low on the colour, but I was pleasantly surprised by a new shade range that I tried. Not only was the new version high on the colour, but it was so pigmented that I was able to do a smoky eye with it.
I had the Blue Moon Shimmer Cube (top right) and the blend of grey and blue was perfect, especially with my brown eyes.  The other new colours are Bunch of Violets (the purple one in the picture above, of course), and Green Light.
Priced at $22 these are cheaper than most department store quads but definitely more expensive than what's available at the drugstore. That said, the quality is very good with almost no fall out from the shadows and smooth long lasting wear.
Pick them up at your nearest Body Shop location.