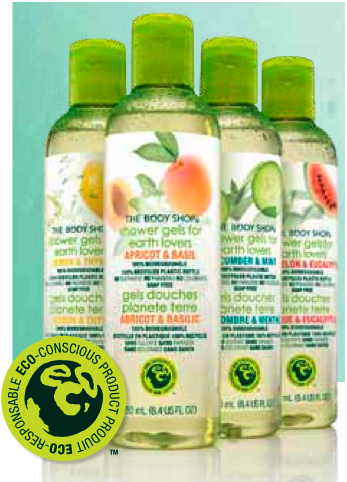 My new favourite shower treat is The Body Shop's Cucumber Mint shower gel.  It smells so fresh and clean, and one of the best parts is the new and improved formula.  The shower gel is 100% biodegradable and so contains no parabens, sulfates, or colorants.
The shower gels even have herb extracts and aloe vera so they leave the skin really moisturized, especially since the base is soap free.
The shower gels come in 6 scents and retail for $12.  Scents offered are Lemon and Thyme, Cucumber and Mint, Apricot and Basil, Fig and Rosemary, Watermelon and Eucalyptus, and Pear and Lemongrass.