One of the things that I've been doing while I've been home on quarantine is going through all my drawers and bags and digging out the minis and hand creams that I've got stashed away.  I don't know why I stash them but I do!  So now I'm going through them, and I found this cute The Body Shop Vitamin E Moisture Cream.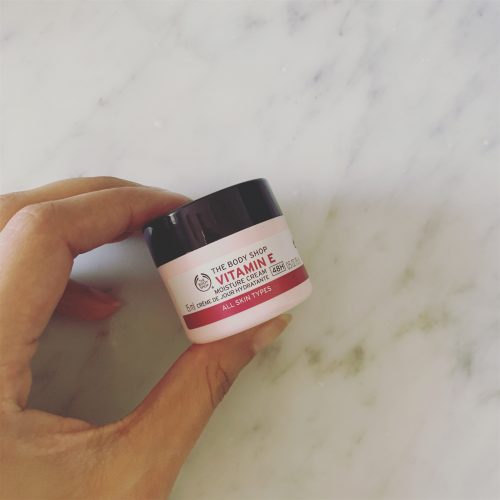 One sniff of the cream and it took me back – it smells fresh and clean like old-school Body Shop. I can see why this cream has been around forever.  It's light and fresh and perfect for every kind of skin.  The formula has wheat germ oil in it too, and has been updated with the addition of Hyaluronic Acid.  It's effective and made my skin feel so good.
Anyone else love a Mini?