#PlayforPeace.
If you need another reason for shopping at The Body Shop: every gift you purchase from here helps refugee children play in a safe place.  That's because The Body Shop has teamed up with International Alert to help children play in peace.  You can read more about it here.
'Tis the season for giving, and what gets me by surprise every year is not the shopping for family – it's the incidentals that crop up as the season continues.  There's my kid's teacher, the office gift exchange, and a hostess gift for a couple of Christmas parties that I'm going to be going to.  These are the gifts that always catch me off guard, and it's good to have a few fall backs that please everyone. Turns out that nobody doesn't like The Body Shop, and even my cousins from out of the country talk about how much they love these gift sets.
Possibly my favourite gift offered from The Body Shop this year, is this set of mini body butters.  I think that we can all agree that The Body Shop's body butters are the best items on offer at the store because they're so lovely and moisturizing, and full of nice ingredients like cocoa butter and shea butter.
The star below has a little pointer that you can "spin" to choose which body butter to use.  I think they're great for stashing in swimming bags, and totes, desk drawers, and backpacks, so I love that you get a few of them in one package.  They've got a set like this in a trio or a cube of 4 too, so there's something for every price point.
I also love this Countdown to the New Year set, which is a bit pricy for $69, but it's a gift that literally keeps giving as you get to open packages after Christmas Day.  Now is probably a good time to mention that everything happens to be 40% off on their website?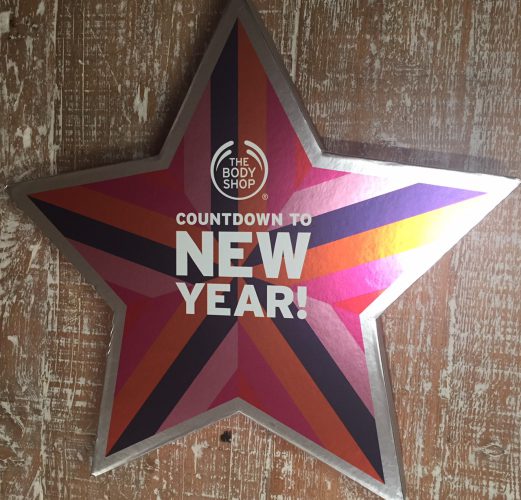 But what you'll get in this magical star is the following:
Moisture Cream Vitamin E 15ml
Glitter Dust Pink 1g
Body Cream Hawaiian Kukui 50ml
Night Cream Vitamin E 15ml
Matte Lipstick Sienna Rose 430 4.1g
Bunny Headband
Glitter Dust Gold 1g
Himalayan Charcoal Purifying Glow Mask 75ml
I should mention that you get the glitter dusts last, so that you can use them on New Year's Eve for any party you might be going to.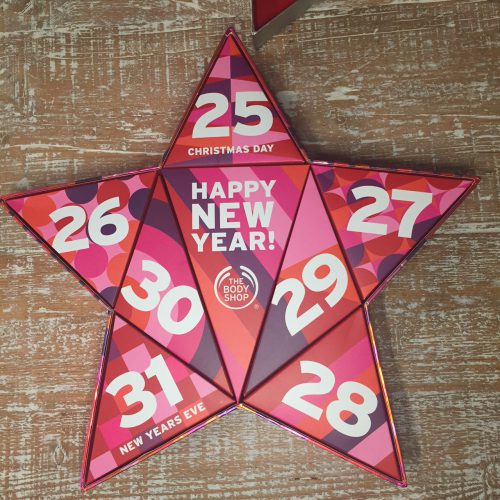 I also love their more traditional gift sets like this Strawberry Premium Gift Set ($46, before the 40% discount).  It comes in a pretty festive box, that's easy to wrap up and put under the tree.  With lots of soap, hand cream, and body butter, your'e sure that there'll be something in there that your receiver will be able to use.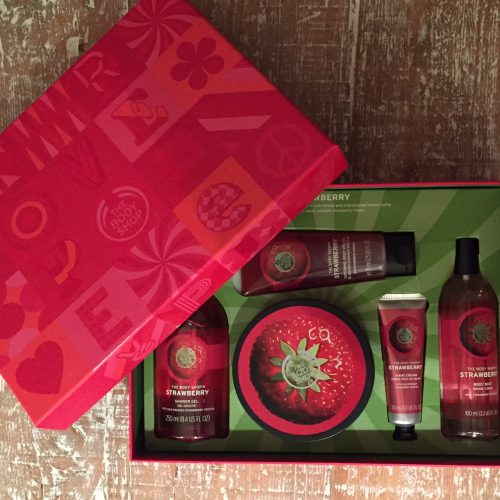 There are also these lovely festive tins that come with a variety of products in them.  I'm going to go ahead and suggest that maybe they don't need to be wrapped, since the packaging on them is just so pretty.  I mean, I would love it if someone came to my house and put one of these round beauties straight into my hands.
There's one with Shea Butter goodies.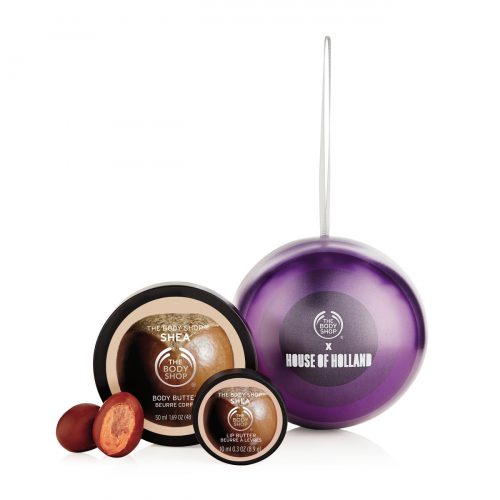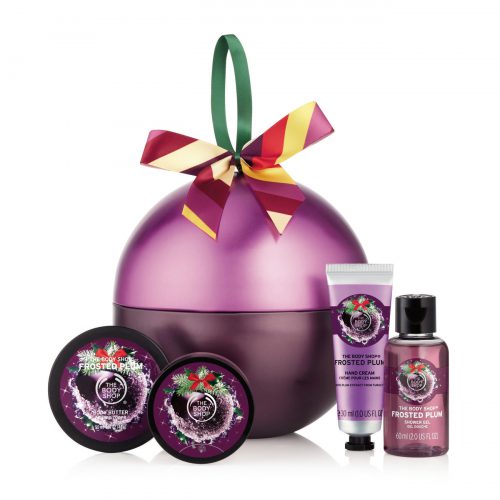 There's one with Frosted Plum goodies.
And there's one with Strawberry goodies.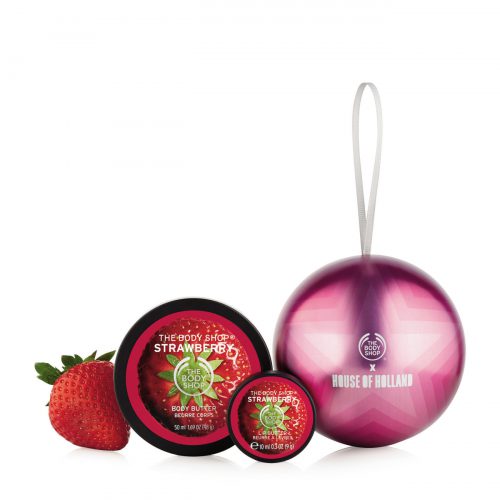 And this House of Holland Lip Set… does it need to be wrapped?  Put in a bag with tissue paper?  Or do you want to see the look on your friend's face when you just hand it to them?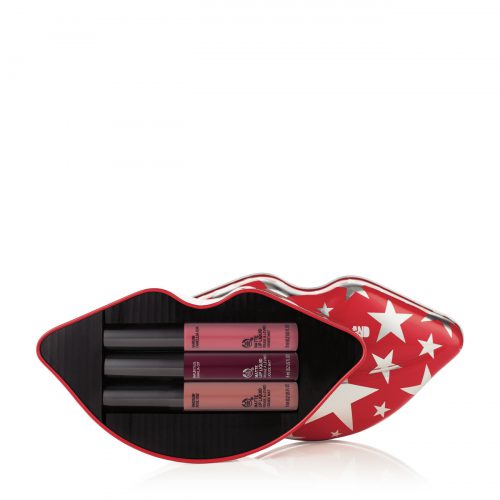 I also love this At-Home Facial Mask Experience Set which is $99, but totally worth it for the skincare junkie in your life.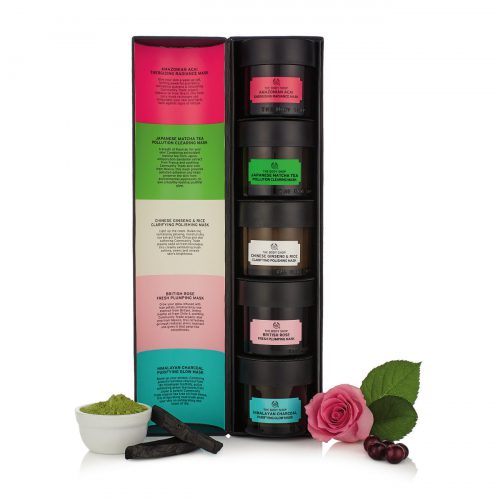 And then there are the Advent Calendars if you have a lot of people to please.  You open a window every day until Christmas and then this calendar transforms into a game to play.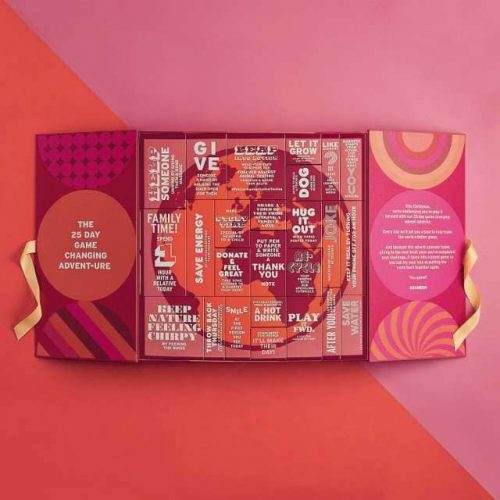 You can find everyone in store or online.  Again, it's 40% off site wide, so not a bad time to purchase if you're wanting something before Christmas!