I just posted about this palette on Instagram, and I just had to post it here too.  I dug this palette out and then dipped into it and couldn't believe how nice it is.
Contouring – I just can't quit it.  As much as I try to minimize my makeup routine, I also miss seeing my cheekbones and so contour is the one step that I keep coming back to.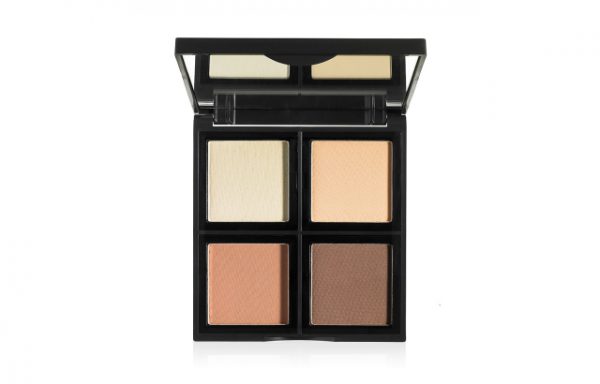 The colours seemed so great in the pan that I couldn't help but try it.  There's a warm brown bronze colour, a darker greyish-brown contour shade, a matte yellow highlighter and a shimmery pale highlight colour.  This contour palette is well thought out and I have to say that I've used all these colours because they are so well formulated and easy to use.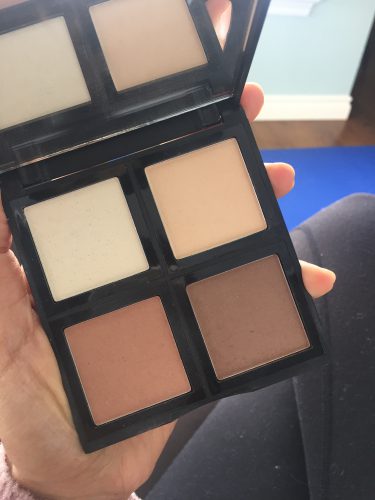 The shimmery highlight is not too shimmery – it's just shimmery enough for daily use – and if that seems to much, you can blend it with the matte powder that's in the kit.
I love the matte pale yellow powder for setting (and lightening) under my eyes, and I use the darkest contour colour in the hollows of my face.
When it's just $8 at drugstores and super easy to use, you really can't go wrong. The shades are sheer enough that they blend easily making the whole contour and highlight situation look great.
Pick up E.L.F. products at London Drugs.