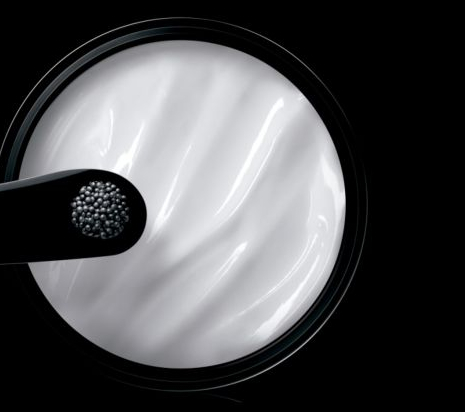 A couple of weeks ago, I went to the beautiful SFM Salon and Spa in downtown Calgary to receive the Chronologiste treatment by Kerastase.
A tiny note about SFM before I tell you about the treatment. This is definitely one of the nicest salons I've ever been to. It's large and spacious with a generous check-in area that makes you feel as if you're in the lobby of a luxury hotel. The treatment rooms are hidden, and the hair area is an amazing bright galleria type space that is bright and airy, and reminds me of being backstage at fashion week.
Chronologiste is a new treatment that was just launched this July. It's supposed to be the ultimate in repairing your hair, and it involves rubbing these balls of oil that Kerastase calls "caviar" into your hair. The caviar term is meant to evoke something that's totally high-end and expensive and yet also the best that you can buy. It makes sense, then, that this treatment is one of the best you can get for your hair and also the most expensive. The at-home system gives you 10 applications of the product and retails for $150. Definitely not cheap.
But what makes the treatment so special?
Chronologiste is an exclusive blend of lipids and peptides that really go into your hair to plump it up.  They moisturize and seal the cuticle so that it's nice and shiny instead of being dry and damaged.  The treatments also include vitamins a and e to really condition your hair and keep it healthy.
I haven't tried the at-home treatment, but I definitely have to recommend the salon experience. Not only are you getting this wondrous product rubbed into your scalp and massaged into your hair, but you also get a shoulder and neck massage while you wait for it to sink in and do its work. The entire experience is one of the most relaxing that I've ever had at a salon!
The treatment was then washed out of my hair and my hair was blow dried and styled as usual.
The result was super shiny hair that was so moisturized.  It's been a few weeks since I had the treatment but I can still see the effects of it on my hair!  If you go to a Kerastase salon, request the treatment whenever you're in a for a cut or colour and you will not be disappointed.    This is especially something handy to keep in mind for the winter months!
The salon treatment can cost anywhere from $45 to $75.