Canadian hairstylists are gearing up for the 29th Annual Contessa Awards (#Contessa2018), which are happening THIS SUNDAY, November 12th in Toronto.  Actually, not just for hairstylists, makeup artists and nail technicians too will be at this awards ceremony.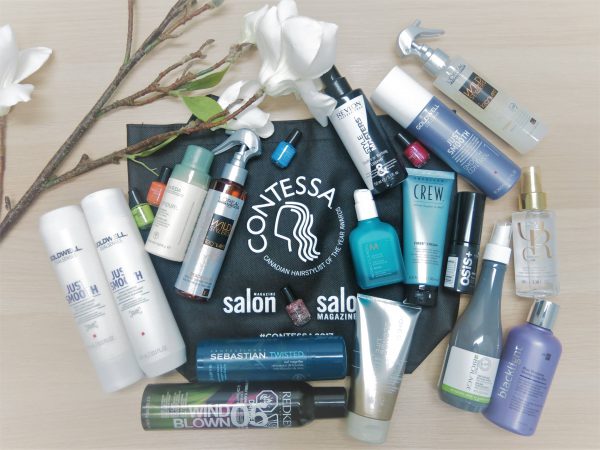 Not only will the hair stylists be there, but the brands that support them will be there too. L'Oréal Professionnel, Wella, Moroccanoil and more will all be represented, cheering on the hairstylists that use and promote their brand.
If you're interested in knowing what stylists are nominated, you can check out the entire list posted by Salon magazine.
I gotta tell you that the one product I want to try this year as I practice my holiday looks is Moroccanoil's Mending Infusion ($58)which is supposed to seal your ends so that they don't get raggedy throughout the day. The fluid is also packed with vitamins so that it also makes your hair look and feel better in the long run. Of course, it has the brand's trademark argan oil in it so it'll actually be nourishing for your hair.
Also… this Backlight Shampoo from Oligo (a brand I've never heard of) because… packaging!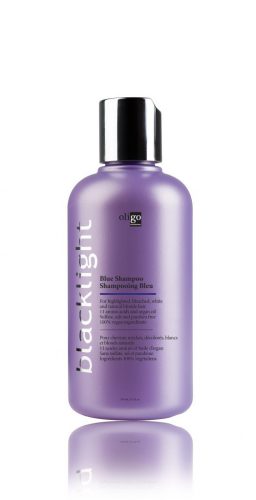 The shampoo has blue pigment that's great for preventing brassiness in blondes and redheads, but also works for color-treated brown hair that might turn orange (me!)
If you're interested in attending the awards, you can still purchase tickets for $215.
Also shoutout to the venue – the Westin Harbor Castle Toronto where I had my wedding reception… good times!  The awards start with a cocktail reception at 5pm and end around 11:30pm.  Congratulations to all the finalists!