This year, I'm so excited to be a part of something really special.  The Core, the shopping destination in downtown Calgary, asked me to help them put together their gift guide for the Holidays!  After undergoing major renovations, The Core wants shoppers to know that it is ready for the holidays, and what better way than to show you what you can get at the Core – and no where else.
So over the next 7 weeks, I'll be sharing some of my must-give gifts.  These will be so much more than beauty items, though of course, those will be included as well.  Each and every item I pick will only be sold at The Core and no where else in Calgary, so stay tuned for some seriously stellar gifts.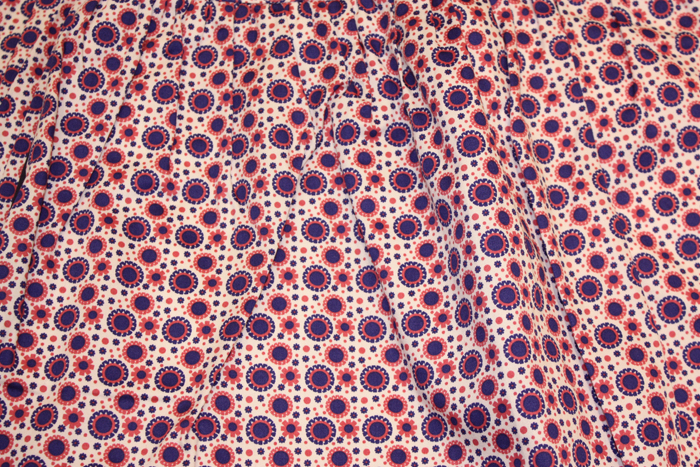 To begin: something for the mom in your life.  I'm at that age where a ton of my friends are having kids, and I want (no, need) to think of that new little person when I'm giving gifts.  If you're in the same boat as me, I suggest you head over to Brooks Brothers.  Hidden on the lower level of their Calgary store is a surprisingly chic and polished collection of children's clothes!  Always wanted to get your little one a pant suit?  Well, you can for sure find it at Brooks Brothers!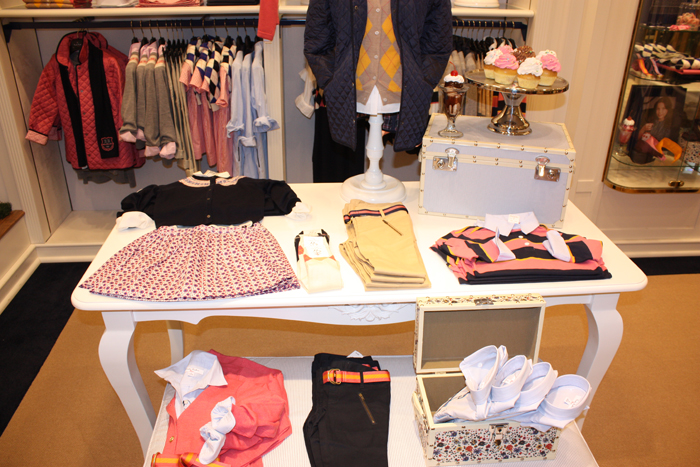 Though they do specialize in clothes for formal occasions, my picks are actually their more casual kids clothes which are so cute. In fact, the clothes look so grown up that I prefer to think of them as little people clothes. My picks from the kids' clothing department is the printed skirt and the Fair Isle cardigan, which is made of pure merino wool. Any mom would be thrilled with this outfit, which is admittedly safe, but kid friendly.
The entire outfit will run you about $150, but if this is a holiday gift to someone you really care about, I think it's entirely worth it.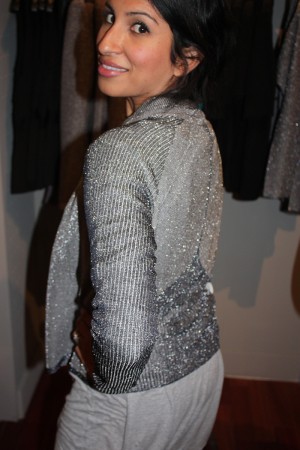 The kids taken care of, it's now time for something for the adults. I lead you towards the Banana Republic at The Core, because it is the only store that carries the Monogram line. BR's Monogram line features fancier clothing – which is perfect for the holiday season! Check me out trying on a shimmery cardigan. The metallic wrap cardigan is perfect for turning a work outfit into a party outfit, and for that reason I think that it's the perfect gift for that friend who works too hard and needs some help punching up her outfits. At $124, this is affordable and thoughtful and likely a piece that your friend wouldn't splurge on herself.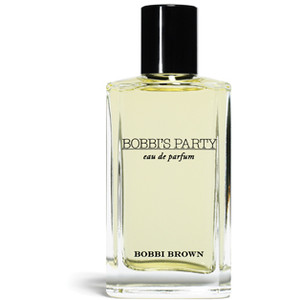 Finally: something for the older woman. Perhaps this is an older relative, or a work friend. I pick the new perfume Bobbi's Party, available only at the Bobbi Brown counter at Holt Renfrew. This is an eau de parfum that launched to rave reviews and I choose it because like the style at the Bobbi Brown counter, this perfume is refined but not over the top. It doesn't have any strong notes, but smells like an instant classic. The fragrance is lightly floral with notes including Jasmine, Roses, Sandalwood, and Violet Leaves. Get this for the woman who already has Chanel No. 5 on her counter.
And there you go: your first The Core Holiday Gift Guide, and you've got some of the most important women in your life covered.