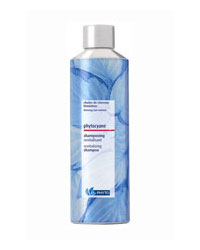 There are very few shampoos that have made a real difference on my hair. Ojon's always make a real difference, and lately I've been loving Aveda as well.
Now I can add something else to that list, and that's Phytocyane shampoo by Phyto. It's a shampoo for thinning hair and it won't make your hair come back but it adds volume and body of the like that I've never seen, and I actually do feel like I have more hair after using it. I can use my regular conditioner afterwards and the great thing is that the effect is still there! It's on the pricy side, but it really really works.
I got mine from Fabove.ca and they deliver all over the world, including Canada, so check them out for your high-end purchases.