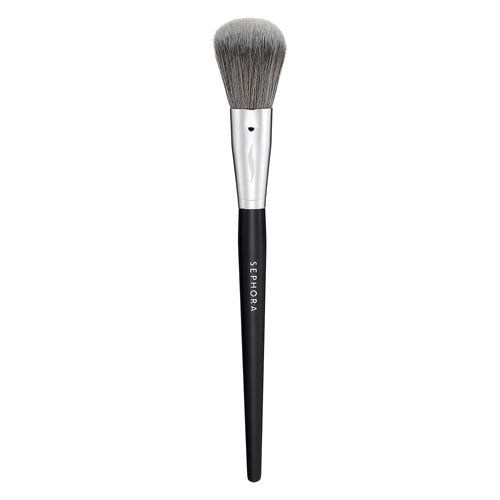 So, it's pretty difficult to improve on something that does the job well enough.  But I guess well enough is not good enough for Sephora, and they went and improved the foundation brush.  You must try the Sephora Collection PRO Air Brush #55.  It is perhaps the best foundation brush I've ever had and despite what you might think, it is super easy to use and applies foundation in a perfectly streak-free finish.
How to use a foundation brush so fluffy?  Put some foundation on the center and dot all over your face.  Then smooth it all out with the brush until all the foundation is blended in!  The nylon fibers won't absorb any of the foundation (so it won't go waste) and the multitude of fibers won't cling together meaning that you won't get any streaking.
$45 at Sephora stores and online.