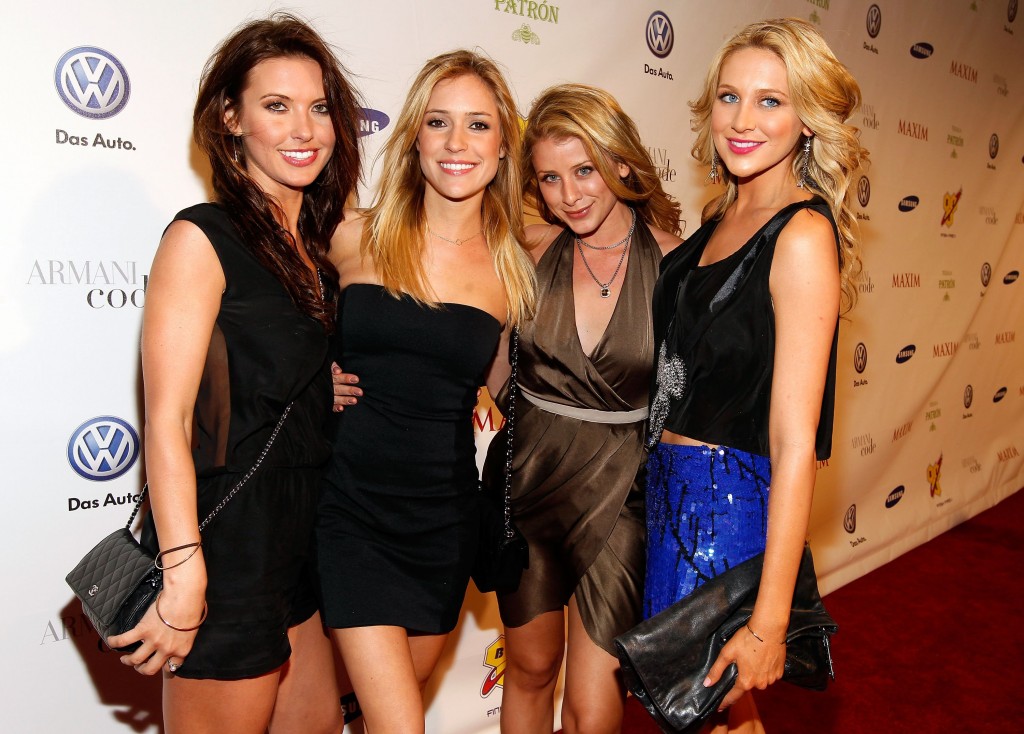 I miss watching The Hills, and this picture of Audrina, Kristen, Lo, and Stephanie was one that I had to post!
Of all the looks, I have to say that I'm loving Stephanie's – the bright lipstick doesn't "match" anything but somehow manages to bring out the blue in her eyes, and brings a layer of fun and fresh to the party.  I like it much better than the safe lipglosses that the other girls are sporting.
One way to do this colour right, is by starting with a lipstick and then topping with a smoothing shiny gloss. MAC Lipglass works really well for this, although it is one of the stickiest options that's out there.  I also like putting a bright gloss on top of a bright lipstick to really make the colour pop.  Another advantage to this is that it adds a bit more depth to the look and it's not as obvious that you're topped your lipstick with a gloss.