Ok, so if you're truly looking for the perfect give to give, it has to be an Advent Calendar.  I have lots of stuff, and even I would want one and I don't know who wouldn't get excited about opening a little box and taking out a prize every day.  Even men seem to find this amusing.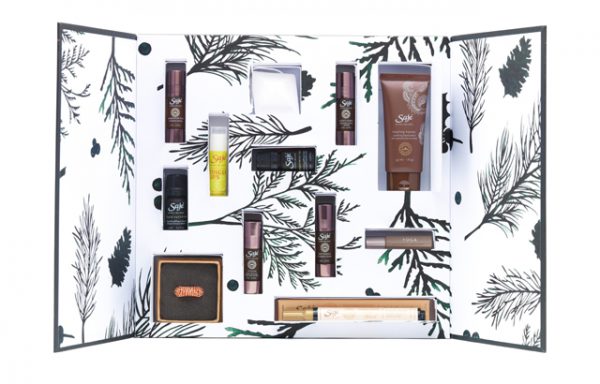 The coolest new Advent Calendar this year has to be from Saje Wellness.
Packaged in a unisex grey and orange box, this 12 Day Advent Calendar includes the following:
Liquid Sunshine Diffuser Blend—To bring happiness for those dreary winter days
Peppermint Twist Diffuser Blend—The perfect scent for the holiday season
Tingle Mint Lip Balm — For meeting under the mistletoe 
Yoga Perfume— A calming personal fragrance 
Healing Hands Lotion —To protect again the chapping winter weather
Immune Remedy —For fending off the post-holiday colds
Eater's Digest Remedy —After you've indulged in one too many holiday meals 
Pain Release Remedy — For quick relief from muscular aches, tension and stiffness
Peppermint Halo — A headache remedy after a long day of crowded shopping
Peppermint Halo Wand — To relieve tension and headaches at the crown of your head
Ceramic Diffuser — To infuse your home and improve the air your breathe with healing essential oils
relax-O-ring— A soothing coil that incorporates the benefits of reflexology to achieve optimal health and well being.

As you can see, it's not only the perfect thing to help you relax during the holidays, but it's also an amazing way to stay healthy and try some new products that you might then want to pick up in the new year.  I am particularly intrigued by the Peppermint Halo Wand and the Yoga perfume.
For $89.95 it's all you could ever want to give for the friend who might just have everything.