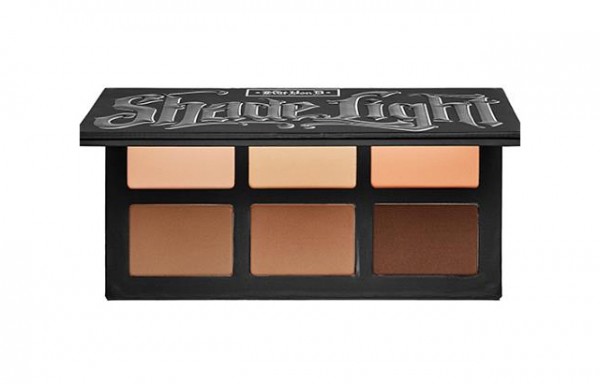 Contour?  That's a daily thing now.  I don't know how I lived without it, and I've actually gotten to be pretty pleased with how my pictures are turning out thanks to it.  The key is definitely using a matte bronzer and sometimes I mix in a bit of taupe shadow to make it really look like the hollows of my cheeks.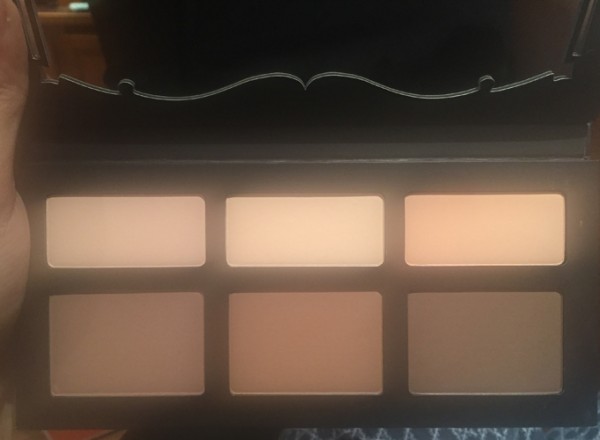 When I saw the Kat Von D shade and Light Contour Palette ($55) at Sephora, I knew I had to try it. The palette has three shades of contour matched with three shades of highlighting powder.  Every single colour is matte, which is awesome. 
Because the palette is designed just to contour and highlight, each of the contour shades are cool-based so that they look like undertones instead of misplaced bronzer (which can look dirty).  
The highlighting powders are pretty amazing too.  They don't have shimmer in them so you can apply them under the eye, on the forehead, nose, chin – areas of your face that you'd want to stand out.  What I've noticed is that these powders are more pigmented than a brightening CC powder – definitely more pigmented than MAC or Bobbi Brown's CC Powder, and meant to be used differently (not all over the face).  The contour colours are pigmented enough to provide depth quickly and without much layering so they look skin-like. 
The best thing about these powders is that although they're pressed, they're light as air because they're so finely milled.  That means that they blend into foundation seamlessly.  I use the highlighting colour to set my makeup, avoiding the places where I know I'm going to put my contour colour. ,I like using the contour shade in the crease of my eye but the finish is a bit powdery so it's not my go-to.
Overall – whether you're new to contouring or a pro, you're going to love this palette because it makes contouring and highlighting fool-proof.  You know that you're using the right tools because those tools are made specifically for the job you're doing. 
Check out this, and other Kat Von D products at Sephora.