What do I say about an anti-aging regimen that doesn't have any Vitamin C, acids, or retinol?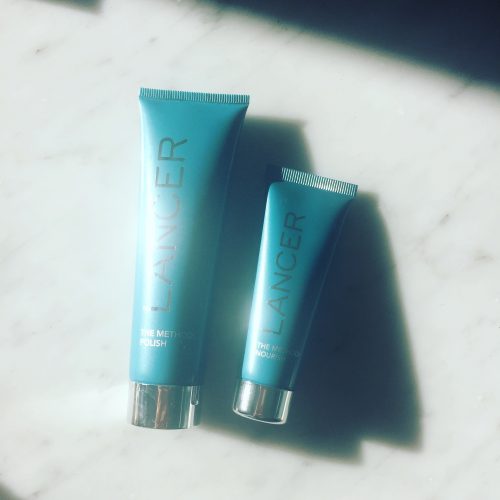 Basically, the way to start fixing any skin concern is to develop a consistent routine.  Cleansing every morning and night is a must for every skincare routine, and adding a scrub into the mix can greatly enhance the absorption rate of any active ingredients that you're putting on your skin.  The kit includes a cleanser, a scrub, and a basic moisturizer, and eye gel.  These can definitely help your skin look its best – possibly even younger – but without any actives in the formulas, it's not really an anti-aging regimen.  
My favourite product from the kit is definitely the Polish.  It's tiny granules in a super light formula so it really provides an intense scrub and then washes off easily without any of the grains getting near my eyes.  The instructions say to follow up with a cleanser, so I always do this, and it makes sure that all the grains wash off.  I follow up with whatever serum I'd normally use – a vitamin C one, or something with hyaluronic acid – and then follow up with the Lancer moisturizer, which is a bit on the heavy side but not greasy.  
The kit is available at Sephora for $170, but the Polish on its own in a larger tube is $105.  A retinol or good vitamin C serum can be found for a lot less, and will do a lot more for anti-aging, and I've written about those here.