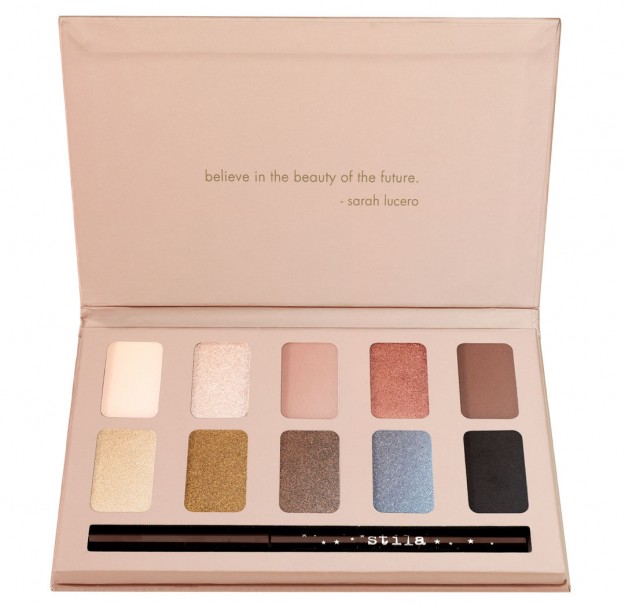 Totally head over heels in love with this versatile palette. Neutral and smoky shades make it a winner, and the espresso waterproof eyeliner is the cherry on top.
I like that there is a matte shade good for using as a base (bare), and a matte shade that would work in the crease (bliss). Kitten is best as a highlighter, though I find it very shimmery and best used sparingly. It's a signature Stila shade though, and worth having in any palette. Sunset, Ebony, and Luster are definitely my favourite colours and ones I'll be using again and again this summer.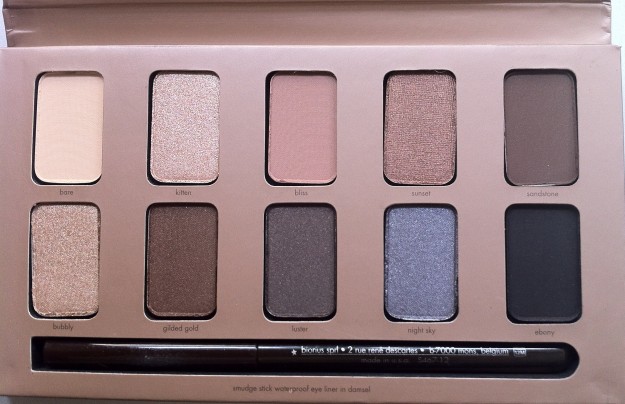 The colours included in the palette are: Bare (matte ivory), Kitten (shimmering nude pink), Bliss (matte nude), Sunset (copper shimmer), Sandstone (matte neutral brown), Champagne (pale gold shimmer), Gilded Gold (bronze with gold shimmer), Luster (deep gray with gold shimmer), Night Sky (slate blue with silver shimmer), Ebony (matte black).
It also includes Smudge Stick Waterproof Eye Liner in Damsel (matte chocolate brown).
Available at TheShoppingChannel.com today for $50.