Acne is one of those problems that's never going to go away, and so there are always new ways to combat it.  Even after puberty, women can face the odd breakout regularly or sporadically.  Always one who wants to keep my skin as clear as possible, I decided to test drive the latest in the market of acne-fighting systems.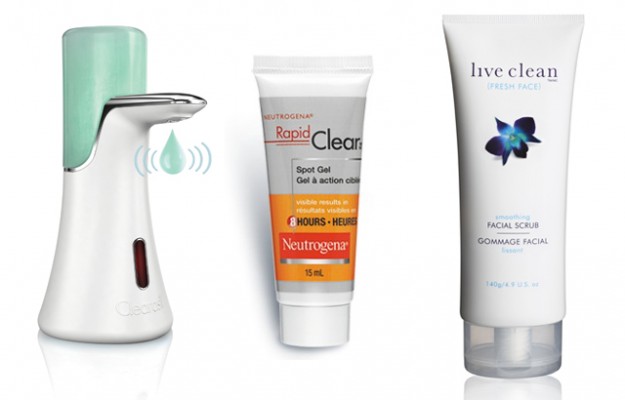 First up was the coolest gadget out so far by Clearasil, a brand that most teens are familiar with.  Their new PerfectaWash is an automatic face wash dispenser that is movement sensitive.  Hold your hand in front of the dispenser and it deposits just the right amount of cleanser into your hand.  The nickel-sized amount of cleanser foams a ton and leave your skin clean without being squeaky clean.  Cleansing is essential in avoiding acne, and this one makes the job so easy.
To complement fresh, clean, skin I tried Neutrogena's Rapid Clear Acne Eliminating Spot Gel.  The box said that it would reduce breakouts in 8 hours, and I used it on an oncoming zit and it actually worked!  As a rule, I don't love spot treatments because I find that I have better results with those that target the whole face, but this powerful gel actually works and so I'm going to keep it on hand.
Finally, if you haven't already, add a scrub to your regime to keep pores from clogging.  My favourite these days is Live Clean's Fresh Face Smoothing Facial Scrub.  It's made with natural ingredients, without any irritants or pore-clogging ingredients.  It rinses completely clean and leaves no residue.
And now for a giveaway!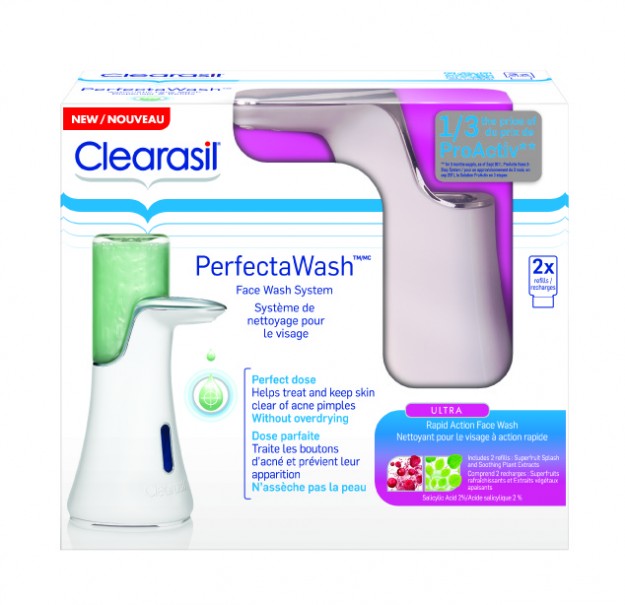 We love the Clearasil PerfectaWash so much that we want you to be able to try the whole system for yourself.  Check out our Facebook page to find out how.