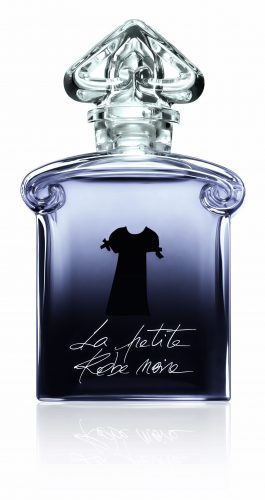 Kyle Gordon
Leave it to Guerlain to create the Little Black Dress of fragrances, literally. I had the honours of attending the launch event a few months back. I, like the rest of the media, patiently waited to take a whiff. And the result, olfactory overload. This fresh, innocent and refined perfume will certainly resonate with Guerlain's younger fans.
Poignantly named La Petite Robe Noire de Guerlain, this fruity and floral scent has notes that even the most untrained nose will surely be able to detect. Hints of black liquorish, rose and vanilla marry to create a scent that will take you from day to night.
Housed in a Guerlain's emblematic bottle, with a twist. Look carefully and you'll notice a little black dress on the bottle. Tres chic.