Using sunscreen is one thing, but finding one that you love is another. This Vichy Ideal Soleil 100% Mineral Filter sunscreen has become one of my favourites, because you put it on and it truly lasts the whole day. Not only does it make your skin look better because of the tint, but it also looks natural and doesn't have a whitish cast thanks to how finely ground the zinc is in the formula and the little bit of tint makes it look natural.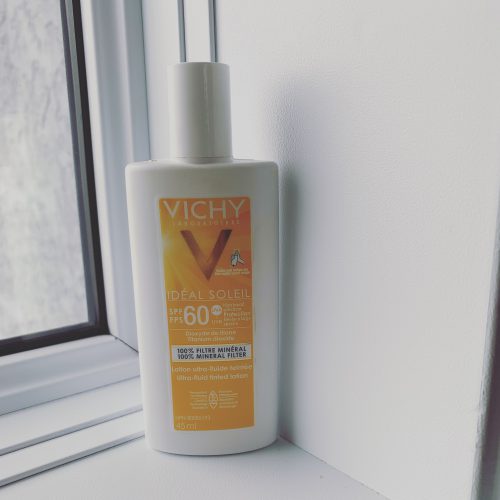 The finish of this sunscreen is natural – not greasy and oily the way a lot of sunscreens are. I find that I don't have to powder my skin after wearing it and it actually sticks to my skin so well that I can have a long day or even a workout and the sunscreen is still on. It's definitely the one that I'll use on a run or if I have a busy day out and about because I know that it'll last!
Available at drugstores or online for $29.95.