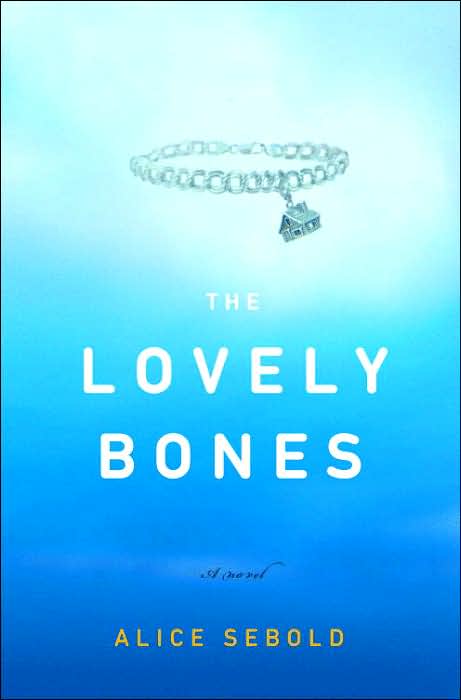 Friends, I just finished reading The Lovely Bones – I know, 5 whole years after its been a best-seller – but I tend not to keep up with those kinds of lists.
If you've seen the movie, then you'll know what to expect – this is a great story about a girl who dies and keeps an eye on her family from up in heaven.  She tells you how they cope with her death and how each of them deal with it in her own way.  She of course, deals with her own loss since she's up in heaven and has lost the gift of life and being able to share that with her family.
A friend of mine lent me this book, and it was a good edition because at the end, there was an interview with the author, Alice Sebold.  She said that she was inspired by a death that she witnessed in her own surburban neighborhood when she was young. Though she was living in NYC when she wrote this novel, she remembered that death and wanted to capture how a community deals with someone leaving them, even if they didn't know them that well.
If you're a teenager, I think you'll relate to this book quite a great deal, and it really is a fantastic read.