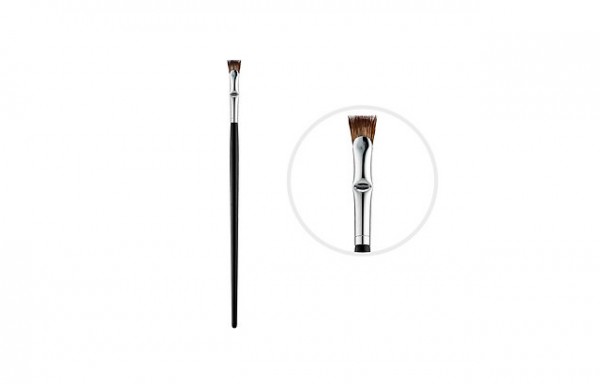 Hashtag #BrushSplurge.
I thought I knew how to apply mascara to my bottom lashes, but I've upped my game thanks to the Sephora Pro Lash Fan #34 brush. It's in a fan shape that allows you to not only apply mascara to the lashes, but also to the very roots making it look like you have thicker lashes, since the roots are dark.
If you're not sold, check out Jeanine Lobell's video on applying falsies – she pulls out a fan brush at about 2:01 and the effect that it has is amazing.
See how using a fan brush makes the roots look better?
For $26 at Sephora it's a splurge but one that makes your makeup go from amateur to pro.  Amateur makeup is fine sometimes, but if you're applying falsies or getting ready for a special occasion, then this is what you need to make your makeup look like it's pro.