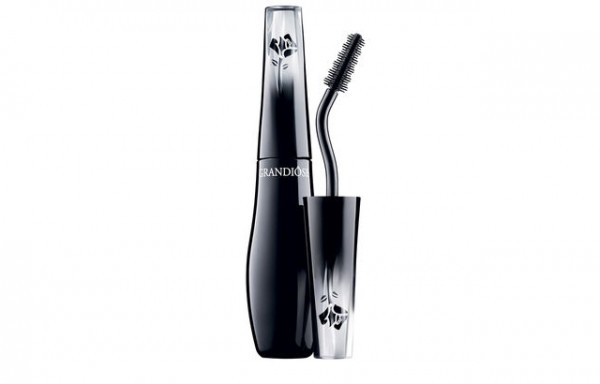 Lancome's latest new mascara debuted with a lot of fanfare. The new Grandiose mascara promises to be amazing and make it easier to apply mascara.  It has an iconic curved swan-like wand that makes it easy to get to get to every single lash.  The way that Lancome presented the mascara, you'd have thought that either you were applying your regular mascara completely wrong, or you were missing a whole bunch of lashes when you applied your mascara, and it could be that neither was the case.
It turns out that this mascara is actually not all that – which is surprising, simply because Lancome owns the high-end mascara market.  I would say that they can do no wrong, and I can close my eyes and select blindly from their mascara case, knowing that whatever I pick will make my lashes look amazing and totally work for me.
But not this mascara.
It was difficult to use the wand – after a week of trying, I just gave up because it wasn't working for me.  I feel like if you spend $35 on a mascara then it should be so easy to use that you don't need any practice or to get used to it, but that just wasn't the case.
Further to that, I feel like no matter what I did, I just couldn't get my lashes to look amazing with this wand. It's brush is made up of long and short bristles and either I got a lot of mascara on, or I didn't get enough.
Needless to say, I'm just not a fan.  You can get perfectly great mascaras for a lot less – and if the price doesn't bother you then you can just choose another one of Lancome's mascara and know that it will do a great job too.
Has anyone tried this and loved it?  I would love to hear from you in the comments!
$35 at Lancome counters.