This foundation is on sale right now for $35 (down from $50).  Check it out.  I loved this foundation and it's one of the few that I've hit pan on.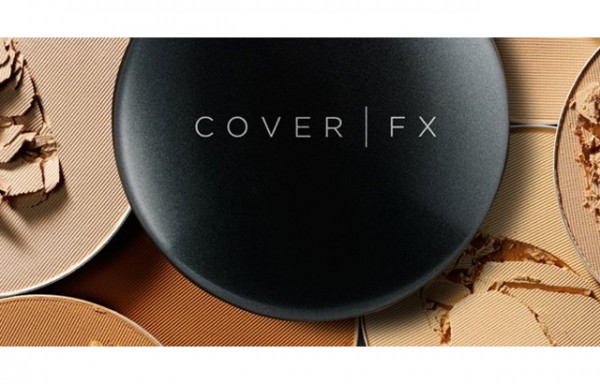 Cult foundation brand Cover FX is known for having very pigmented foundations.
My favourite of the above is the Pressed Mineral foundation. It has a light texture and can be used either as a foundation or with a fluffy brush as a setting powder. The texture is light and airy, and unless you apply too much, there's no cakiness.
This powder foundation is the most pigmented powder foundation that I have ever tried. It has 17.5% pigmented, whereas most powder foundations have close to 10% pigment. That means that you need less product to get the same amount of coverage. The foundation comes with a disk applicator which means that you can apply it on the go, but I found that I really liked applying lightly with a powder brush, and use a concealer brush in the areas that I needed more coverage.
The mineral foundation lasts the entire day. It absorbs oil and sweat and just sticks to the skin. It also doesn't have a completely matte finish, because the foundation powder has pearlized powder in it, which makes the foundation look like real skin. You no longer need to look like you're wearing a mask to get a full-coverage makeup look!
The powder foundation does not contain talc, fragrance, mineral oil, or parabens.
The foundation colours are divided into pink, neutral, and golden which speaks to undertones. The system is pretty fool-proof, but the best way to figure out the best shade you need, check out the Cover FX counter at Shoppers Drug Mart where a makeup specialist can help you find the perfect colour for you. The shades in each colour family are created with a science. Each shade with a higher number is exactly 3% darker than the shade before it. Finding the perfect foundation shade has never been easier.
If you need higher coverage, check out the Total Cream Coverage foundation which has 32% pigment and truly can be used as a concealer.
Cover FX is a Canadian brand that specializes in foundations – they got their start creating ways of covering up burns and scars! If you've had trouble finding the perfect foundation at a traditional makeup counter, then you need to check out this brand.
The Pressed Mineral Foundation is $42 and comes in 40 (FOURTY!!!) shades.  I'm N40 which is medium with neutral undertones.  It's a tad darker than my skin colour on my face, but it matches my neck so I can pull it off.  Pictures coming soon.
Find it at CoverFx.com or at Shoppers Drug Mart.