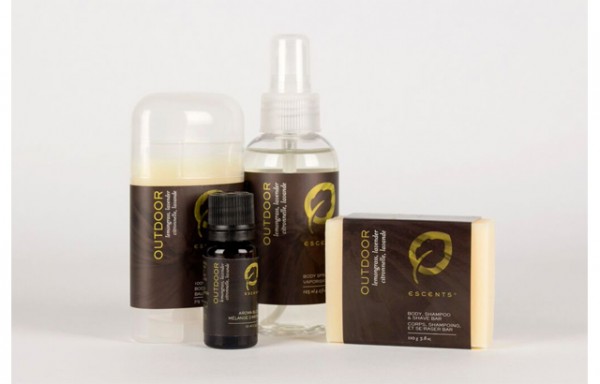 I love the outdoors, but it seems that whenever I'm outside at the lake, there's always some type of pest to be wary about, and as much as I know that a DEET-containing repellent is best for actual camping, the thought of spraying myself and my kids with the stuff isn't ideal.
So I'm happy to have discovered Escents' Outdoor Survival Kit ($40).
Made with Lavender and Lemongrass essential oils, the kit has soap, body mist, body balm, and an Aroma Blend that help repel annoying outdoor bugs. The products are natural and DEET-free, and also free of parabens, pthalates, and mineral oil.
Pick up the kit or purchase the products separately on the Escents website.