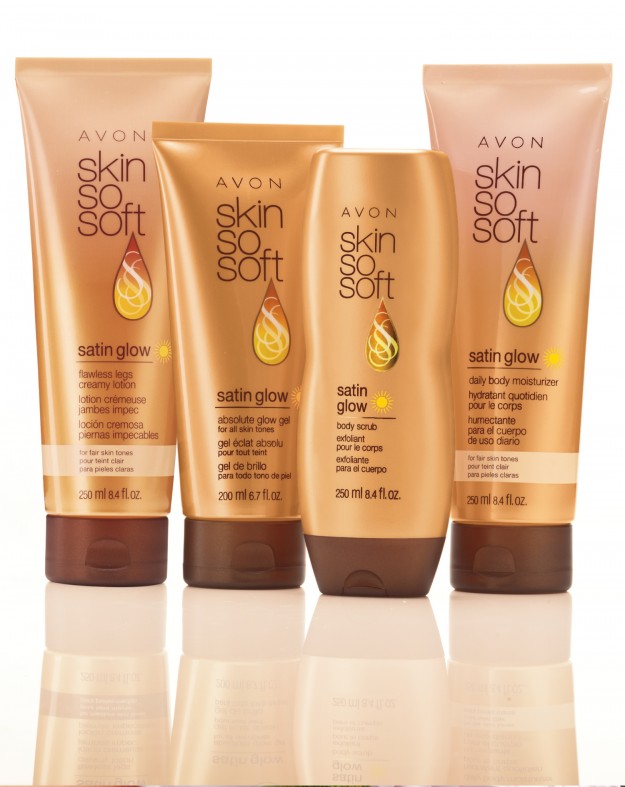 Nothing helps us get over winter weather better than a nice glow, and the absolute latest in self-tan products actually comes from Avon!
Their Skin-So-Soft Absolute Glow Gel is the next level in body glow. What's different is this gel. When I think gel, I think watery, messy, streaky, fast-drying, and unreliable. Erase all of that from your memory.
The Aboslute Glow Gel is none of those. It actually acts and feels like a regular moisturizer. It's not watery but creamy. it melts into your hands, but doesn't dry. You actually need to rub it into your skin just like a regular moisturizer which means that you get even coverage and you can take your time ensuring that you're rubbing the self-tanner in evenly.
The self-tan effect is gradual which is fine by me. It means that you look glowy and not overly tan, and that you can really control how tan you get. I like to use this product once a week so that it looks like I've gotten a bit of sun, but not too much.
At $10 for 200ml it's the best deal around for self-tanner. Available at Avon.ca or through your local Avon representative.