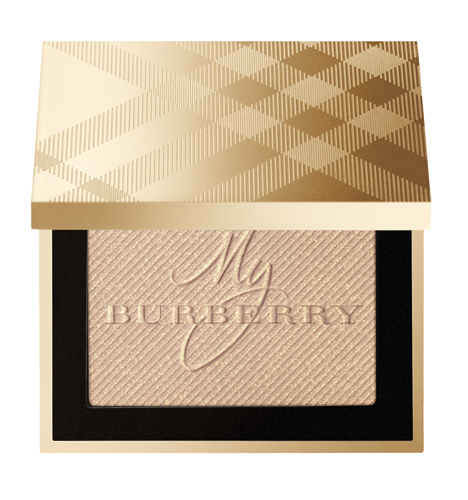 Every other highlighter that I've tried this season has been super pretty and shimmery, but this is the one that I'm reaching for again and again.  The My Burberry Fresh Glow Luminous Highlighting Powder ($63 at Nordstrom and Holt Renfrew).  It is a white-gold shimmer that's so fine and looks completely natural in almost any light.  Seriously, it's the prettiest highlighter I've ever tried, and just like I'm still using my MAC bronzer from the summer, I'm going to be using this highlighting powder for a long time.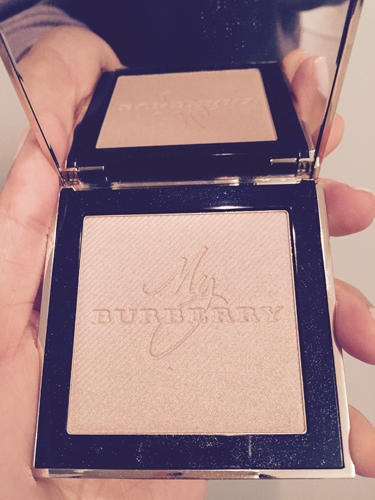 It's lightly fragranced with the My Burberry scent, but the scent fades when you apply the highlighter, and the shimmer is so fine and pretty that you forget about the scent.
I have the colour Gold No. 1.  It's a gold but super super pale.
And it comes with it's own fan brush so that you can feather it on.  It applies well with your fingers too – and with all highlighters, use lightly and then build up.
Totally worth every penny and part of the Burberry Winter Glow collection.