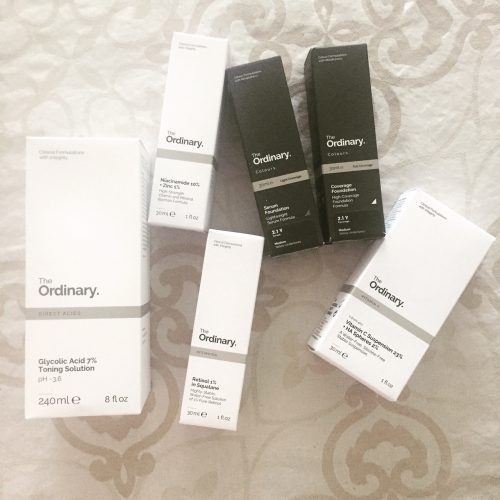 Here it is.  My tiny little The Ordinary haul ordered directly from the Deciem website.  I got the 7% Toning Solution, the Retinol 1% in Squalene, the 23% Vitamin C Suspension with HA, Niacinamide 10% and the Serum Foundation and the Coverage Foundation in 2.1Y.
First things first, the foundation was tested for initial texture only.  Both of them are super smooth and easy to apply on your skin but the colours I got were too dark for me, so I couldn't actually wear them out and see how they wore throughout the day.  I would probably need lighter colours in a neutral tone.
I'm going to keep reviewing the products and update here, so stay tuned!