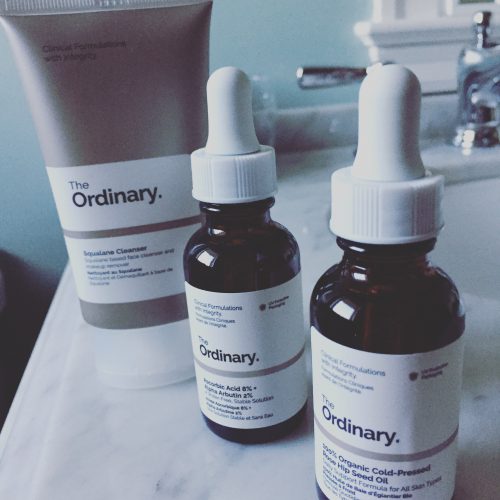 For those times when you've completely overdone it and your skin needs some TLC, there are oils that you should have on hand and lately I've been trying The Ordinary 100% Organic Rose Hip Seed Oil.  It is $9.90 (just a little more than your fancy coffee) which makes it an affordable choice as something to try in your skincare routine.
The Rose Hip Seed Oil is perfect for dry skin – it's thick and heavy and it really stays on your skin making it feel nice and comfortable.  Because I have oily skin, it's not one that I use every day, but I keep it on hand for those times that my skin needs some calming.
It's not a life-changing product but one that I like to have on hand. Use it after any of your other treatments – it could be the last step of a moisturizing routine, or even used on top of actives to help your skin feel comfortable while they do their work.
Available online or at The Bay.