If you have a beauty addict in your life, it's likely that they are slightly difficult to shop for because they already have the best products out there. How can you get them something that they'll like but don't already have?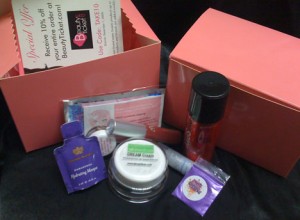 What you're looking for is The Pretty Pink Box. It's a box that comes packaged with sample-sized products from a variety of different indie brands. It's a great way to try some new products without having to buy full-sized ones. I got a box this summer and it included eyeshadow samples, NYX lip balm, and Lebaby gel.
There's a new box released each month, and the best part is that these boxes are now available in the U.S. and Canada! The boxes retail for $11.99 plus shipping so it's a fantastic deal. You can order them online through MyPrettyPinkBox.com. Order now for November and December.