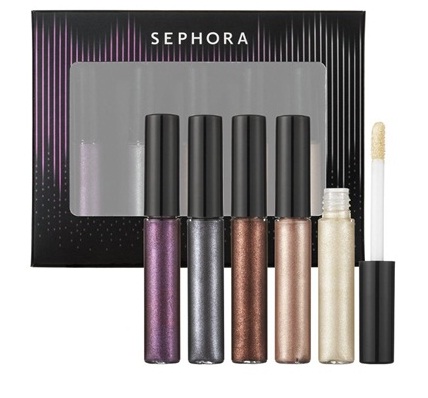 Sephora's Cream Shadow set is the perfect gift for a teenager, because it's filled with products that are great for experimenting with.  The cream shadows are ultra shimmery and the colours range from the neutral to the funky.  The shadows can be worn on their own, with a base, or as a base before applying powder shadow.  There's a range of looks that can be achieved with this set which makes it fun to use.
Sephora brand products are always great quality without being overly expensive.
For only $26 at Sephora, the price also means that they get to experiment and have fun without breaking the bank.