If there's someone in your life that's always wearing the latest and greatest in nail polish (you'll know them because of all their nail art), then this is what you get them: either Illamasqua's Nail Varnish Duo ($32), or Nails Inc. The After Party Set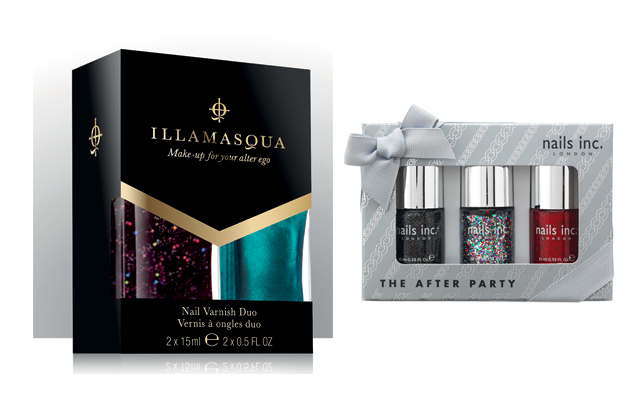 ($30).
Both sets are must-haves because they're from brands that are a little bit under the radar – they're only found at Sephora stores, and both are the last word in quality and colour selection.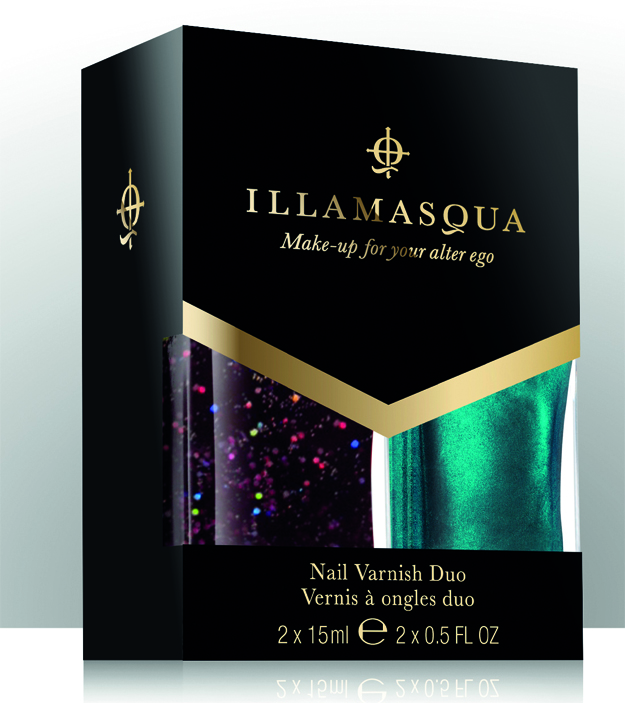 Illamasqua's duo contains Viridian which is a peacock green that's so on-trend with this season's vibrant jewel tones.  It comes paired with Glitterati which is a raspberry shade that has silver glitter bits in it.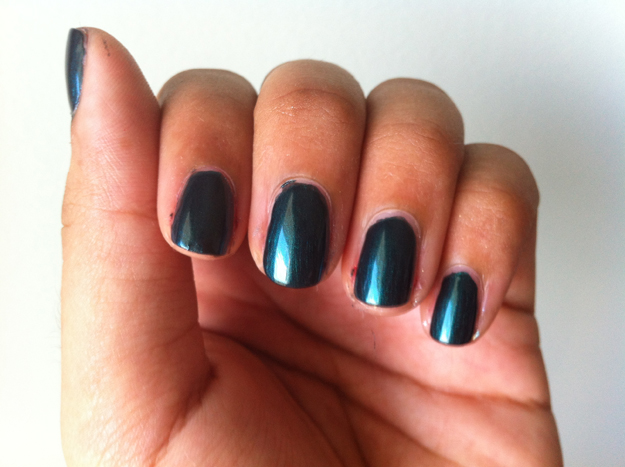 I tried wearing Glitterati over Viridian and it was a fail.  Glitterati is too pigmented to really make a difference what colour you're wearing it on top of.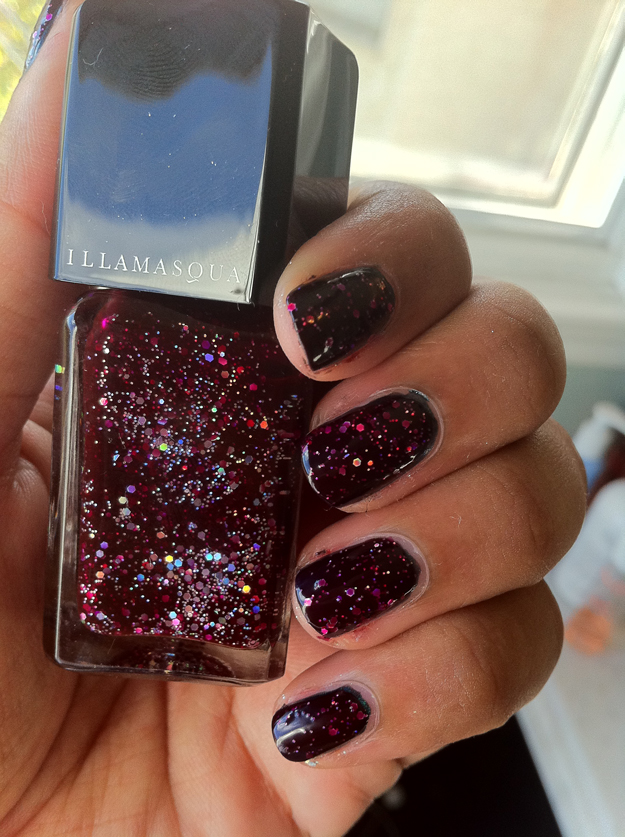 On its own, you could see the raspberry colour and a bit more of the glitter.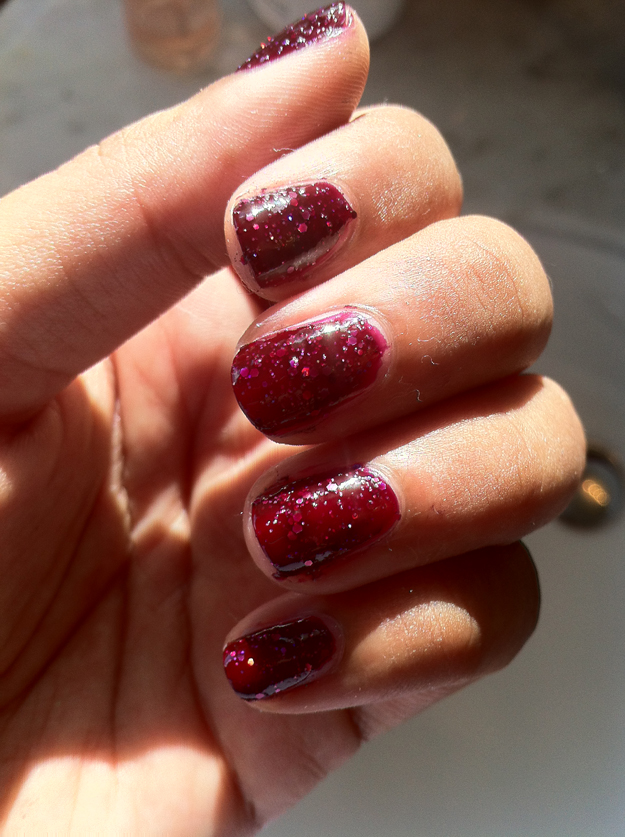 Nails Inc. The After Party ($30) also has lots of sparkle to offer.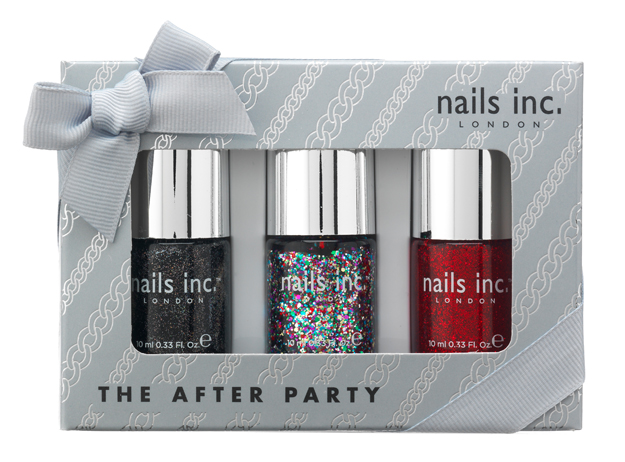 It has Disco Lane which is a black with holographic glitter.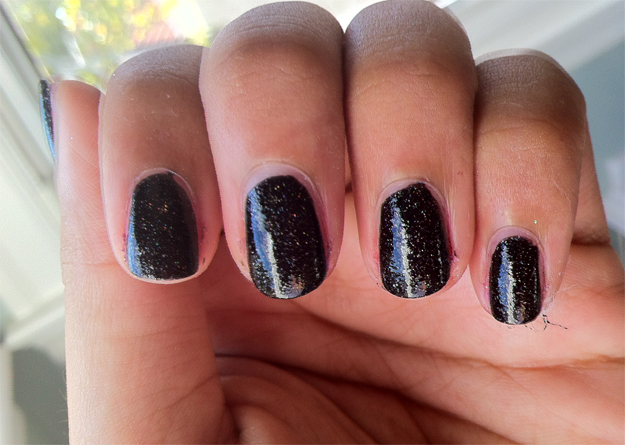 Convent Garden Market is a full coverage red glitter.  It went on really easily and is super pretty.  Even 1 coat would spice up any old red you have lying around.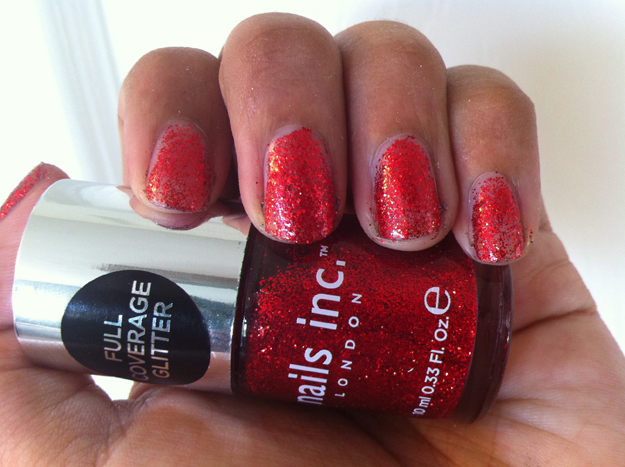 Soho Street has chunky rainbow glitter that reminds me of birthday party leftovers.  This is the coverage that I got with 2 coats.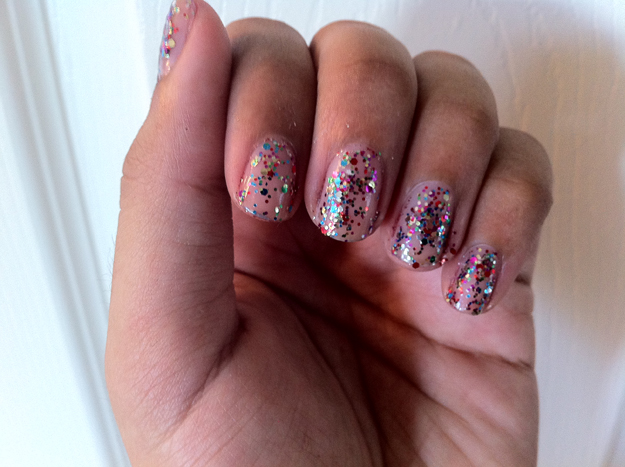 Whichever set you pick, you really can't go wrong.  Though both are on the expensive side for nail polish, they both offer great coverage, wear, and quality and they're different from everything else out there!