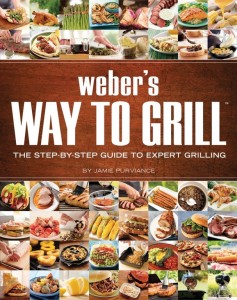 We think that parents are notoriously difficult to shop for.  It's because more often than not, they already have everything they need or want, and what is left for little 'ol us to give them?  Next Sunday, June 21st is Father's Day which always makes me think of what to get Dad.
Every year my sister and I brainstorm what we should get our father for Father's Day.  Every year, we then veto our own idea and just get him a really good cake from whichever trendy/fancy local bakery we can find.  On father's day as we sit around the table tasting the cake (it has often been Senses' amazing blackforest cake) we then tell him what we were going to get him.  His response is usually "yeah, good thing you didn't get me that."
In any case, it doesn't hurt to think of presents, and I'll admit that this year I haven't yet thought of the perfect one (though Bond No. 9's Brooklyn is a fantastic fragrance choice if you're in the market) I have found the perfect place to shop for Father's Day items.
That place is Chapters Indigo.  Why?
Because they have some things that Dad probably doesn't even know that he wants or needs.  An example is Moleskin notebooks!  If you've never had a moleskin, at least get one from dad.  They carry the weight of tradition and are sturdy, hardy little books to carry around.  They come in a range of sizes and if your dad's an artist, give him a large one and he'll use it.
If your Dad's like mine, you could also get him a cook book.  There's the lovely Weber's Way to Grill, which with its Step-by-Step instructions is probably more for the beginner dad than the experienced BBQ-er, but it has lots of pictures which are bound to be inspirational to any chef.