If you're trying to take better care of yourself now, and at all times, then one thing that you can add to your wellness routine is dry brushing, and instead of using those rough sisal brushes, which I could really never get behind, I suggest trying dry brushing with the Prana Ionic Brush.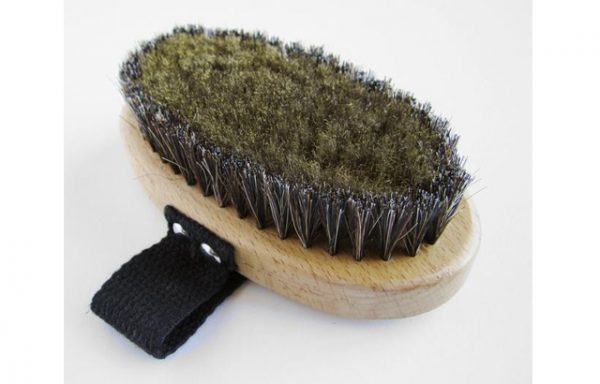 Prana brushes are made in Canada, and are made up of copper bristles surrounded by boar bristles. Dry brushing feels kind of scratchy on the skin, but it's not painful. You move the brush on your skin in long even strokes, working from the outside of your body in towards your heart. As you do this, you'll see great plumes of dry skin go into the air (especially, if you're new to dry brushing).

Truly, I don't even care about how my skin looks and feels afterwards, it is the most satisfying thing in the world to see the dry skin fly up in the air off my body. It makes it seem like I'm actually doing something! So much of wellness and self-care is a slow process that takes time to see results, but dry brushing offers immediate gratification. Dare I say, it's almost addictive to keep brushing your skin so you can get rid of that dry skin.

The entire process, from toes to tips takes just minutes, after which I jump into the shower and wash it all away. I follow up with body oil, comfy pyjamas, and call it a night. My skin loves the treatment and I love it too.

The Prana brush is available online for $44.50. I love it so much that I'm taking it on vacation with me.