Check out this: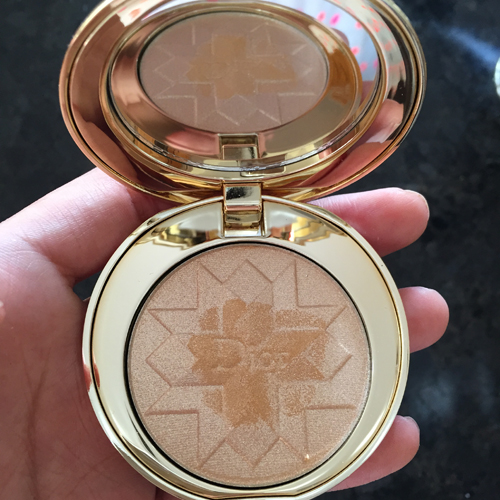 All glitter and gold, this is just the ticket for that person who needs that something special thing this time of year.
You can see from my hand, that the compact is small and from the outside, it looks almost like a watch.  It's supposed to be a bauble, a collectible, something you're going to have around for a while.
The middle is where I swiped it with my finger – to find out that it's not a fine shimmer but more of a glitter and shimmer in a yellow gold.  I love it on my eyelids rather than to highlight my cheekbones.  I really like it on the rest of my body or even in my hair.
$82 in stores now.