Even though I love beauty and really believe in taking good care of your skin, I hardly ever get facials.  I like to joke with my friends that I actually find facials kind of stressful because they take so long, and I always think of all the other things I could be doing instead!
But a couple of weeks ago, I was on vacation so I literally had nothing to do, and I went in to get a Pure and Simple facial.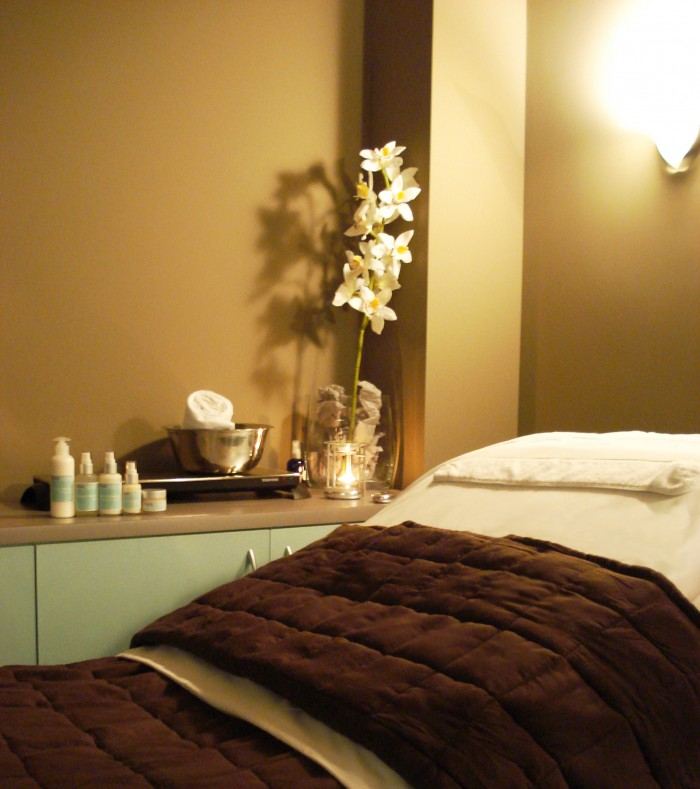 Pure and Simple is a Toronto company that really specializes in taking care of your skin.  Their outlook is based on Ayurvedic principals and they stress that your skin shows your condition on the inside – not just on the outside.  I'm the type of person who breaks out when I'm stressed, so I could definitely see the value in what their system of diagnoses.  To that end, they even make their own products that are totally natural and organic!
I got the Urban Renewal Facial.  It focuses on relaxing you while giving stressed or dehydrated skin some treatment.  The facial includes a skin-smoothing peel along with 2 masks (based on your skin's need) and a hand and foot massage.  Needless to say, it's a very relaxing treatment.
The treatment actually starts with them diagnosing your skin and looking at your needs.  I had had a couple of breakouts and I wanted the facial to address that.  I also needed something that would revitalize my skin a little because I hadn't had a treatment in quite some time.  My facialist, Kristen Ma (who's actually on of the founders), sat down with me and really listened to what I told her about my skin.  After a quick cleanse, she told me that I really didn't need to wear makeup (which is always nice to hear!) and said that she would set me right with oils that would actually clear my skin.
During the facial, I loved the steam cleansing and extractions, but I was so impressed that Pure and Simple does 2 masks on your face – the first mask that I had done was one that gave me some deep cleaning, and then I had a mask that gave me light moisturizer.  It was good because although I had a couple of breakouts a few weeks prior to the facial, my skin was on the dry side and I was wary of applying moisturizer for fear of breaking out some more.  But the mask that Pure and Simple used on me, coupled with extractions and deep cleansing, gave me the moisture I needed without clogging my pores.
The facial concluded with Kristen moisturizing my skin with their Pitta Oil which is recommended for congested skin.  Would you believe that it didn't make me break out at all, and by the time I got home, the oil had totally absorbed into my skin and my skin was actually radiant and glowing.  The oil helped its natural glow come out, and it didn't clog my pores but actually moisturized and treated at the same time.
Pure and Simple has many locations throughout Toronto and if you've never had a good facial, you have to go to them.